High Flow Oxygen Nasal Cannula Device with Heated Respiratory Humidifiers
Model: MC-HF series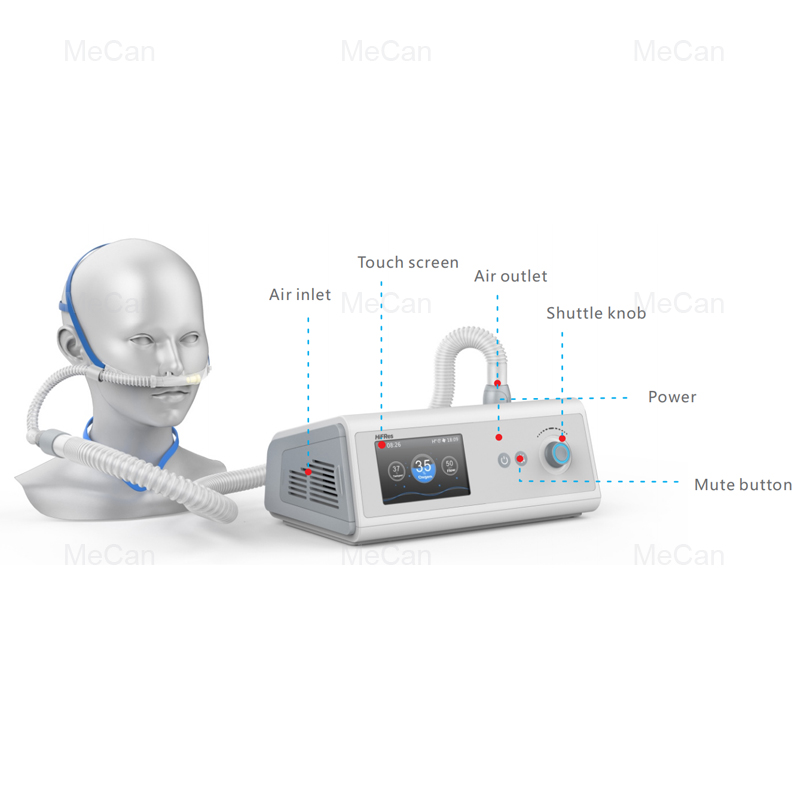 Feature:
1. Acute patients with mild to moderate respiratory failure' in ICU or emergency room
Improve dyspnea, rise oxygenation, reduce intubation rate, and intubation mortality is significantly
lower than non-invasive ventilation and standard oxygen therapy

2. Oxygen therapy after invasive withdrawal
High tolerability and comfort, reducing the rate of reintubation

3. Replace non-invasive ventilator to achieve higher
Replace non-invasive ventilator to achieve higher comfort

4. Endotracheal intubation
Improve oxygenation index, delay onset of hypoxemia

5. Acute heart failure and cardiogenic pulmonary edema
Improve dyspnea, especially refr actory dyspnea
6. Chronic airway disease
Improve the upper airway status of patients with

obstructive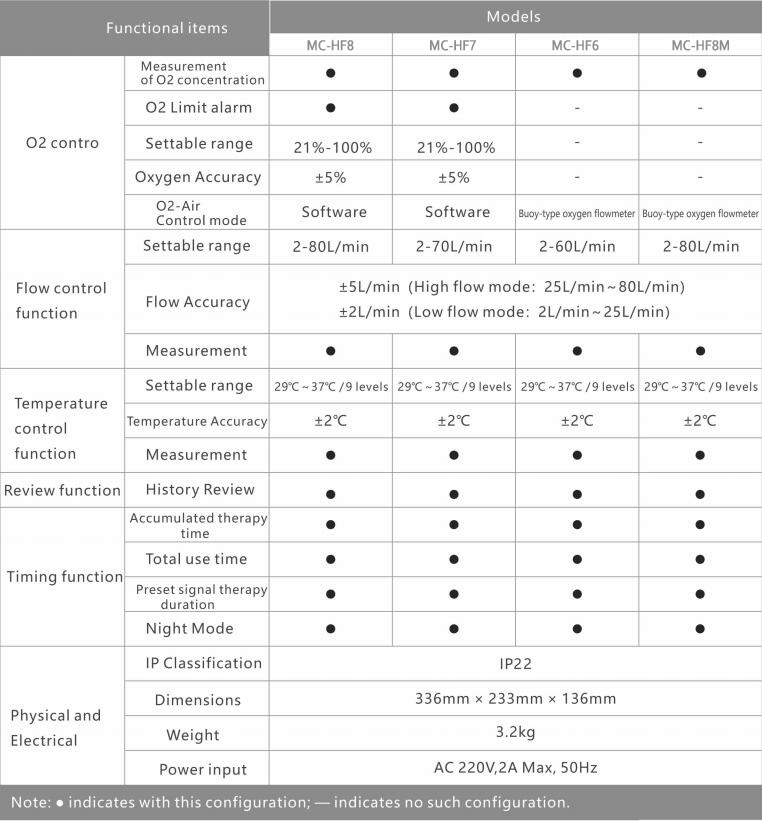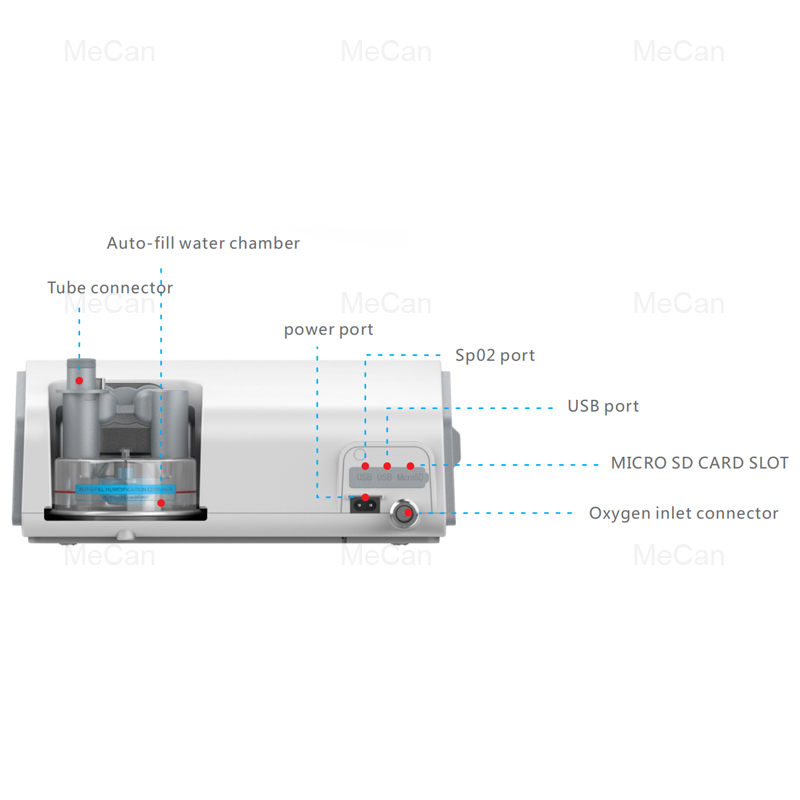 Performance advantages
Dual color hypnotic lamp : Blue in normal state, and red in alarming status. Convenient to check the status of equipment from a distance.
Multiple alarm: As many as 12 alarms to ensure that use errors aredetect-ed in real time and keep the treatment process safe and effectiv.
History record query : It can record the temperature, flow rate and oxygen concentration for passed 1 day, 3 days, 7 days or 30 days,
which is convenient to check the treatment data quickly .
SD memory card: 8G large capacity memory card can store all kinds of data of patients in treatment, providing more referable detailed data