Arm Venipuncture Injection Training Model
MCE-MS01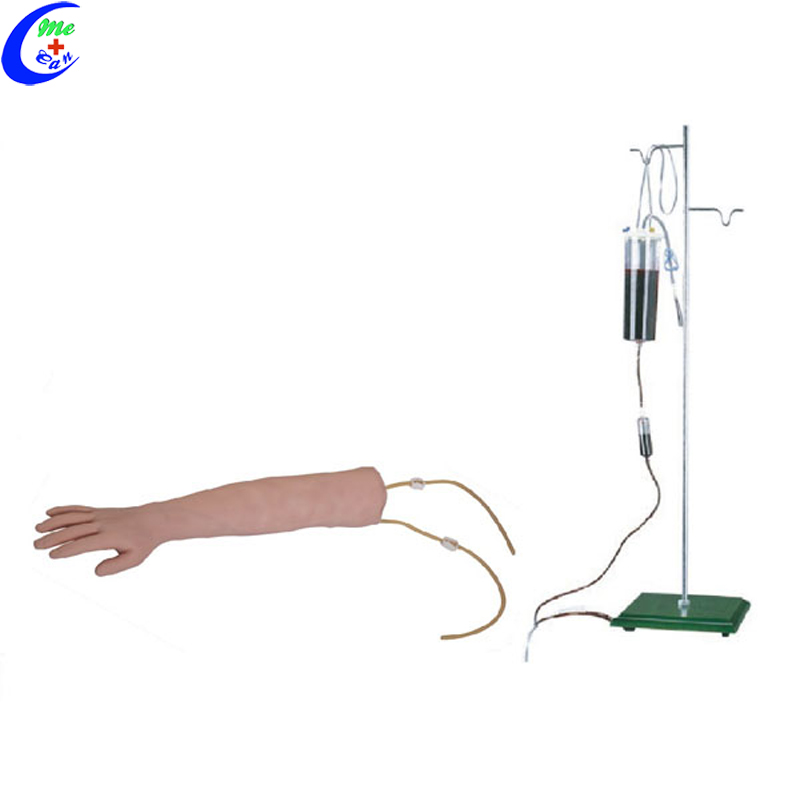 Features:
MCE-MS02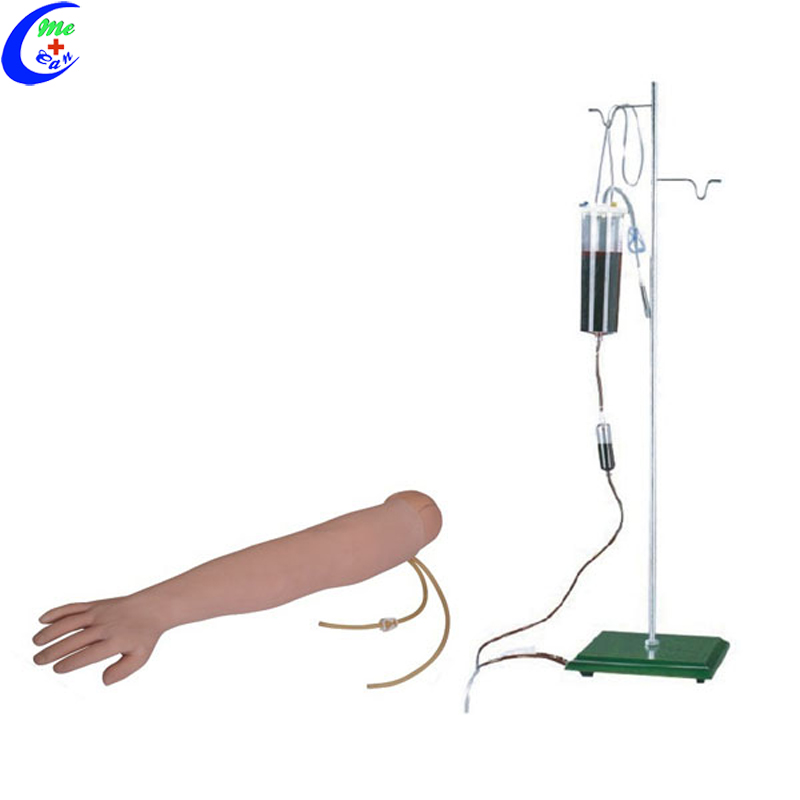 Features: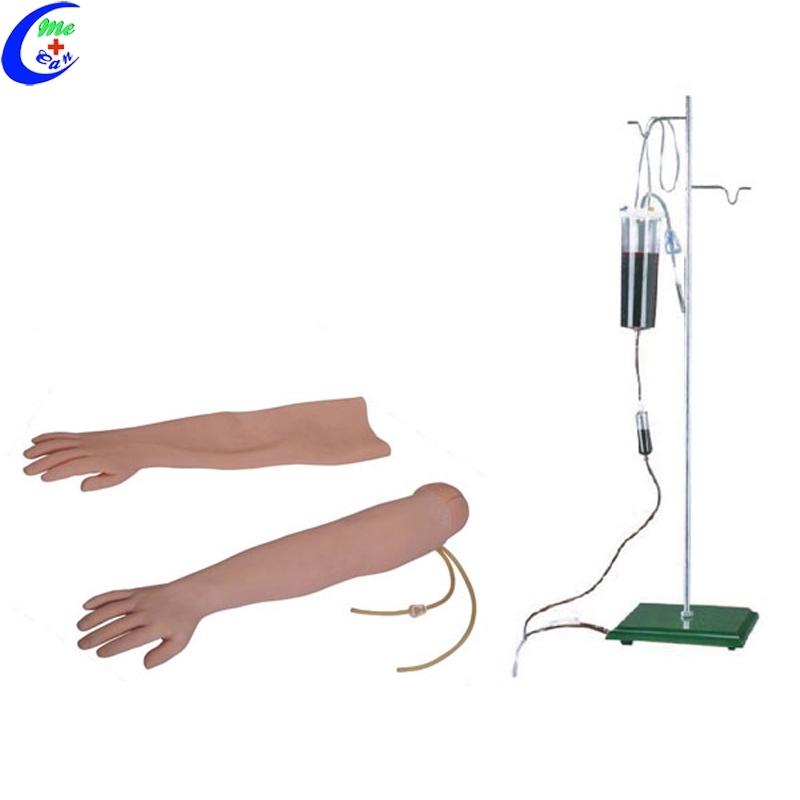 Features: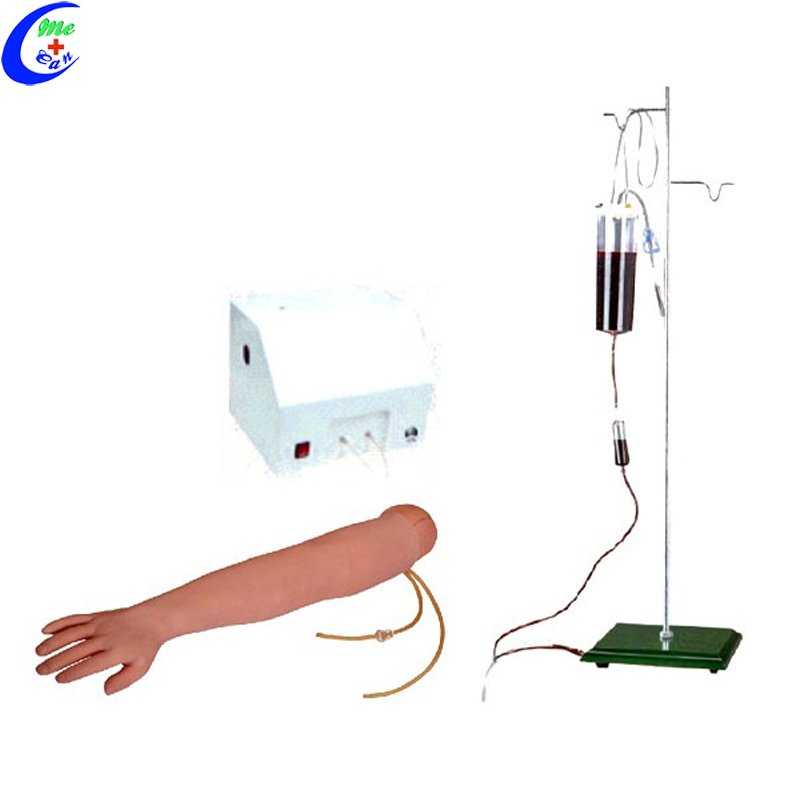 Features: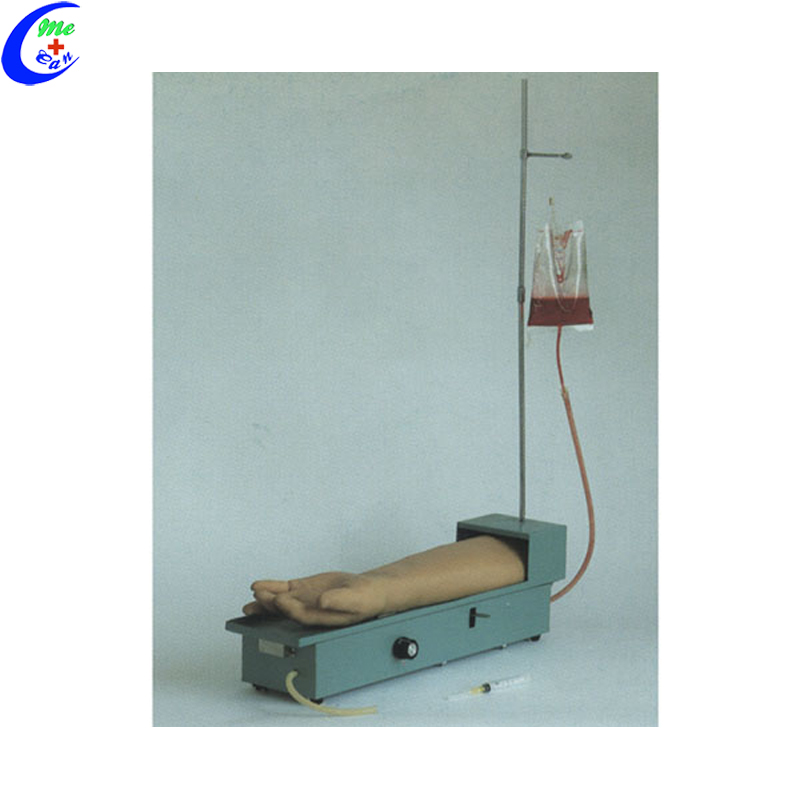 The model can simulate artery haemospasia ,artery injection and artery transfusion under the simulative arterial blood pressure.It can be rotated through mechanical device,which can move the damaged artery and avoid vascular leakage after puncturation.So the operation training can be repeated.This model is suitable for medical college,nursing academy,health school and clinic workers to teach and exercise artery puncture .Rotate the radial artery if the simulative arterial blood is damaged.Wrist skin and blood vessel can be replaced if they are damaged .The model is made from imported PVC mater and stainless steel model which is injected through high temperature ,with features of reasonable structure,realistic operation,solid and durable ,sterilization and cleaning of non-deformation.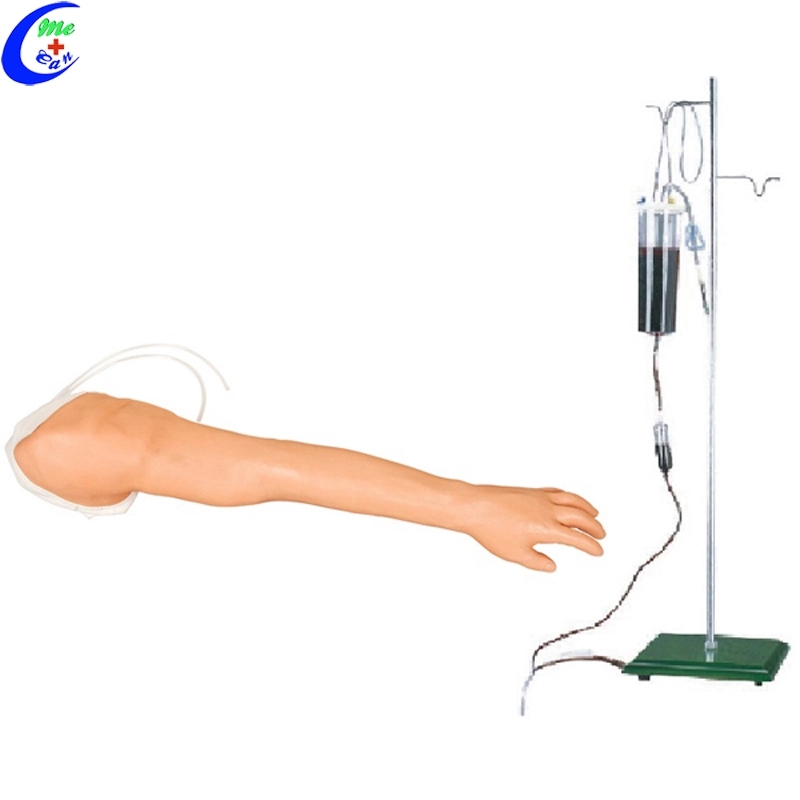 Features:
Features:
1. With reasonable structure, realistic operation and durability, the model provides a good training tool of injection, hemospasia and blood transfusion.
2. The model can be used repeatedly.
MCE-MS08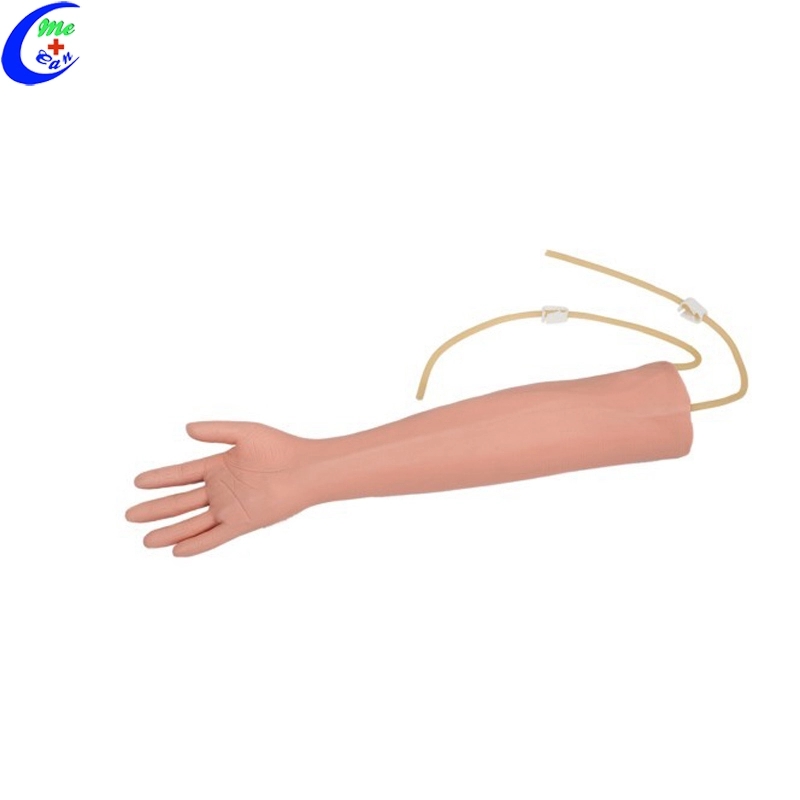 Features:
1. Simulate Asian elderly male right arm, elbow joint is slightly external rotation, thin skin, not very clear blood vessel;
2. Fine anatomical structure, with cephalic vein, basilica vein, medical cubital vein; all vessels can puncture;
3. Provide training of punctuation, infusion and haemospasia, etc. Puncture resistance can be felt during puncturing, there is obvious feeling when needle pemetrates into vein, and simulated blood flash back indicates correce puncture.
MCE-MS09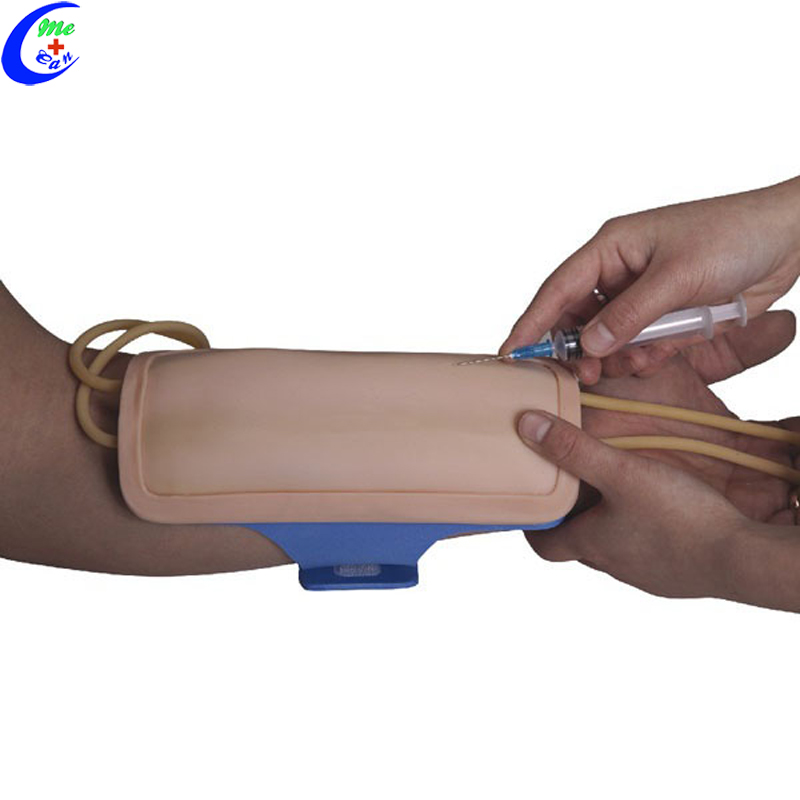 Features: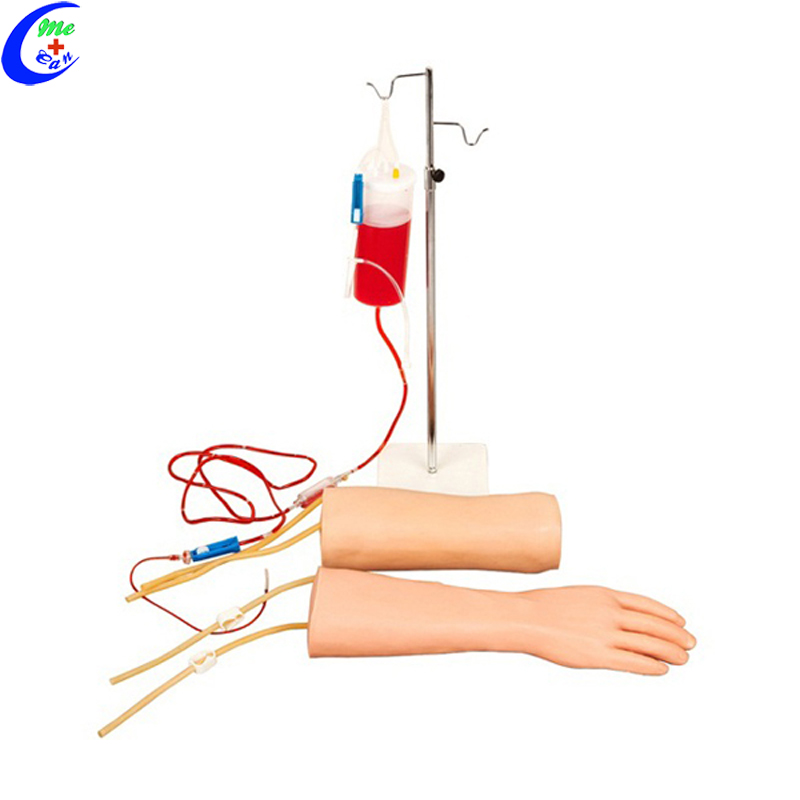 The product combines lightweight, fine details and convenience together. This self-contained Trainer is packaged in a plastic case that can be converted into a work station. It is an ideal way to teach venous puncture technology.
Features:
1. The arm skin is made of imported material, life-like vein in the skin surface is visible and palpable
2. Veins are accessible at the antecubital fossa and along the forearm, making it possible to practice venipuncture at any of the common sites;
3. When pucturing through skin and veins, the skin will roll as you palpate the vein. A realistic flashback will be observed when the needle is accurately inserted into the veins. Under common use, a hundred of puncture can be operated.
4. Can perform IVS and introduce over veins.