Medical Hospital Touch Screen ICU Patient Monitor
What are features of our patient monitor with touch screen?
1. 12.1" color TFT touch screen
2. Windows style, Multi-channel display
3. Big font interface
4. ST and arrhythmia analysis
5. Drug dose calculation and titration table
6. OxyCRG dynamic view display
7. Respiration monitoring with apnea alarms
8. Alarm review, arrhythmia review
9. Patient info. Input
10. Anti-defibrillation design
11. NIBP over pressure protection
12. Plug-in rechargeable battery, AC/DC available. Supporting wire or wireless network.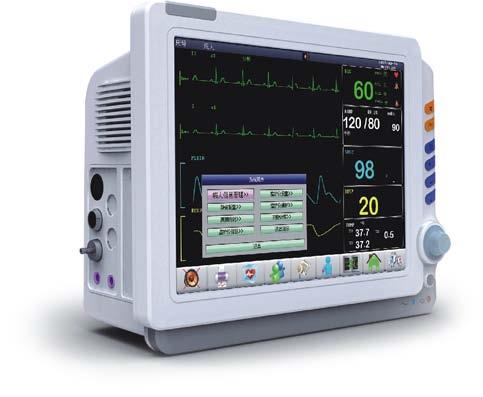 Multi-Display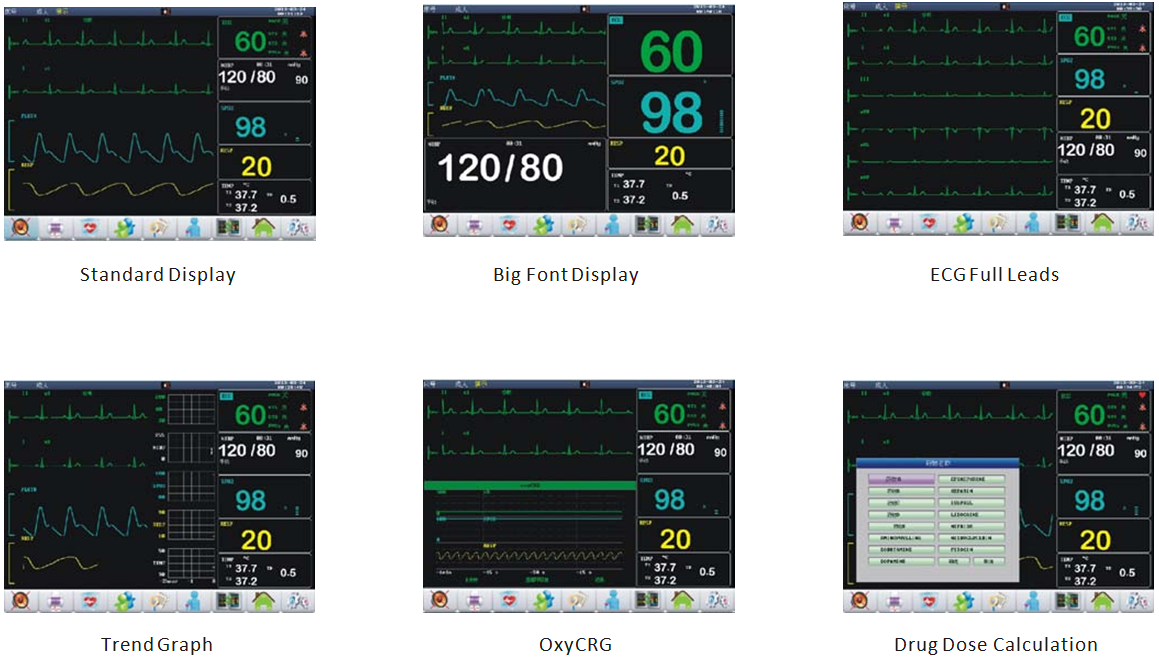 Adoptin AiahTM ECG technology, antiinterference, be able to collect the weak ECG signal away from interference.
Adoptin SurepebTM NIBP technology, accurate measurement to high blood pressure patient and low blood pressure patient.
SpO2
NellcorTM  OxiMaxTM is the world leading SpO2 technology
NellcorTM  OxiMaxTM delivers excellent performance, even in the difficult monitoring conditions of low perfusion and signal interference, including patient motion.
EtCO2
1. Collaborate with Respironics, Plug and Play EtCO2 monitoring.
2.CAPNOSTAT mainstream sensor for optimal performance in monitoring intubated patient. Small, durable and lightweight mainstream sensor provides accurate and reliable monitoring for all intubated patients from neonates to adults. Loflo sidestream sensor for monitoting non-intubated patient.
3.Flexible, compact CO2 sensor provides consistent and reliable monitoring of adult, pediatric and neonatal patients.
What is specifiction of our hospital patient monitor?