Portable Medical 365nm Woods Lamp for Skin Analysis 
Model:MCR-UV09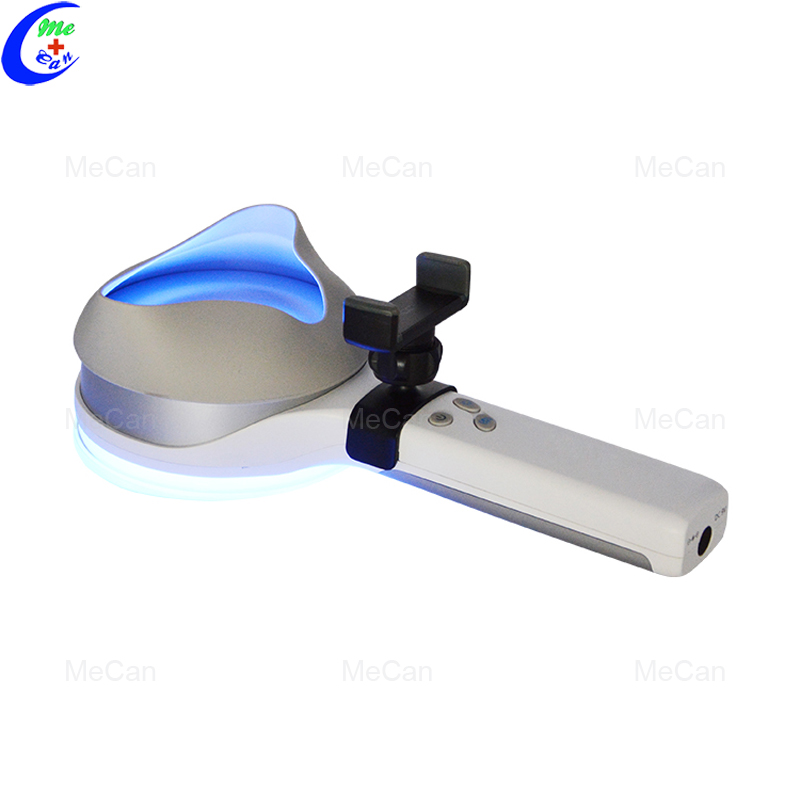 Brief Introduction:
Wood's Lamp is currently used as a screening procedure in dermatology offices. It was invented by Robert Williams Wood in 1903, but the light was not originally created for dermatology. It wasn't until 1925 that a Wood's Lamp had a dermatological application when Margarot and Deveze used the light to detect fungal infections in the hair .Normal skin will not glow under the lamp, but infected skin will fluoresce. Wood's Lamp is a common, first step method towards diagnosing skin infections in the United States.
Application:
The Wood's lamp test is done to help to detect several conditions affecting the skin, including:Bacterial infections, Fungal infections, Ectoparasites infestations, Skin coloring changes.Some skin diseases  such as vitiligo, acne and host of other cause the skin to fluoresce Vitiligo, Bacterial Infections, excema, Porphyria, Erythasma, Alopecia, Tinea Versicolor Fungus &Fungal Infections, Head Lice and their nits, Fluoresce under black light Ringworm, Scabies, Child abuse/bruising can often be discerned with the wood's lamp.
1. Pigment abnormal skin disease
2. Infectious skin disease
3. erythroderma desquamativum
4. Neuropsychiatric disorders
5. Some metabolic skin diseases
6. diagnosis and definition of scope of skin lesions of certain tinea corporis and cruris,marla folliculitis disease
7. Certain metabolic skin disease
Features:

a. Observation Window+Shade Cloth, User can observe and take photos clearly in normal environment
b. Rechargeable Lithium Battery, Getting rid of the power cord, more convenient to carry and use, more suitable for home use
c. UVA Light+White Light(LED), Low power consumption, long life. It is not only used for the examination of various skin diseases, but also can be used for other medical examination illumination.
d. Eye-protecting Glass to avoid UV radiation on the human eye damage
e. Adjustable Brightness
f. Mobile Phone holder (Optional)