Portable Electric Surgical Medical Orthopedic Operation Instrument Drill & Saw 
Model:MCS-DR08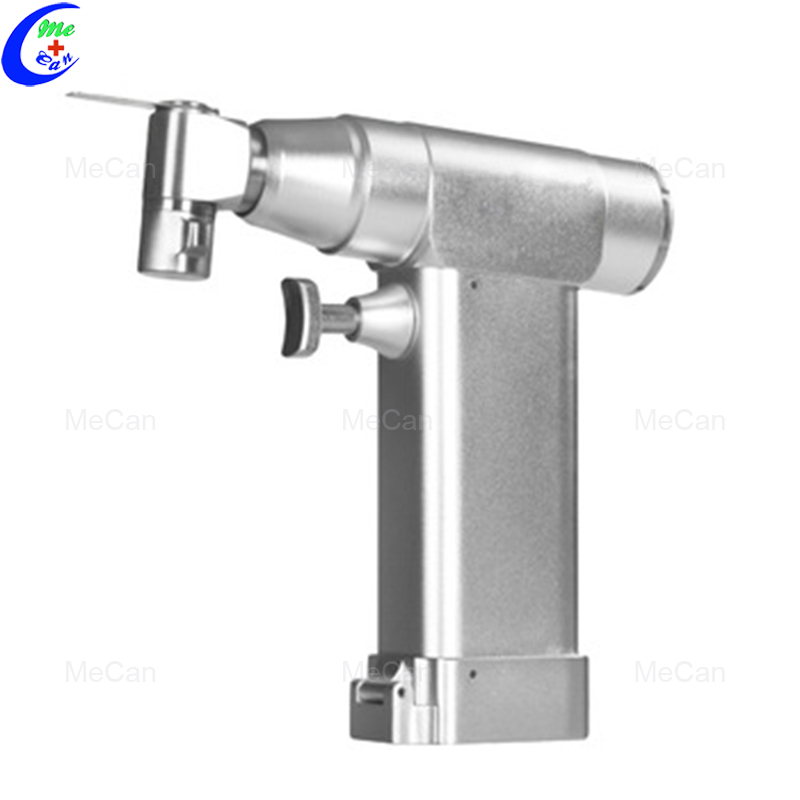 Application and Feature:
Electric surgical drill&saw is one of power tools widely used in orthopedic operation. Gradually replaced traditional industrial drill and saw,it can be autoclaved up to 135℃ high temperature and 1.6Mpa high pressure. Some of bacteria can be killed by high temperature and pressure,fumigating can not do. Meanwhile,it can shorten sterilization time. Under high temperature and high pressure,just need 20 minutes,win the valuable time for the patient.The device is optional,good looking,small size,light weight,no wires,easy to carry,safe operation.
About quality:
1): Medical Electric Drill and saw have been tested strictly before sending to you,please feel easy to use.
2): After purchasing the medical battery operated drill and saw, please promptly check the whole set of instrument.
Cleaning and Sterilizing:
Note:battery can not be sterilized by high temperature and high pressure.
1): Sterilizing:
Place the hand piece on the stainless steel mesh rack 135℃ high temperature sterilization for 20 minutes.
2): Cleaning:
The surface of the Hand piece can be cleaned by gauze with water or alcohol,then store it.