Portable 2 Channel Large LCD Display Coagulation Analyzer 
Model:MCL-CA32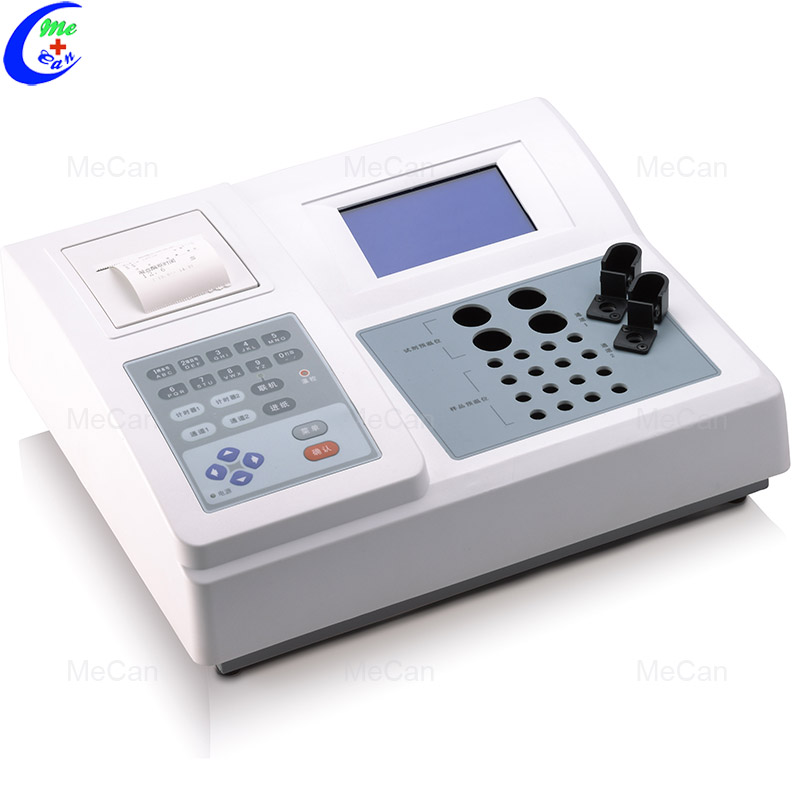 ● Advanced scattered light principle and percentage analysis ensure accurate results.
● Low reagent consumption less than 20uL, open reagent.
● Special testing cup location system, adding sample bracket
● Optional PT Derived method for testing fibrinogen, decease the dosage of reagent
● Advanced optical light matching system ensure precision result.
● 240* 64 large LCD display.
● Memory for 10.000 testing result
● Internal thermal-sensitive printer
● Electronically-linked pipette optional.
● Perform all routine tests such as PT. APTT. TT Fibrinogen and clotting factors
● RS232 interface, PC connecting for management software