7 Inch Vital Signs Neonate Patient Monitor

Our neonate patient monitor provides a clinical solution for the difficulty in normal monitoring of the vital signs of neonates. Through years of studies, we have developed the respiratory measurement algorithm with independent intellectual property right. with the use of "self-help module of asphyxia"'babies will have no difficulty in breathing any longer. Besides, our products adopt the U.S. Masimo SET oximetry module, which can solve the problem of correct measurement of the blood oxygen of newborns under the body motion and weak perfusion condition. With the use of "oxygen concentration detection module",it can avoid excessively high or low oxygen demands for new-boms which may cause lesions. The U.S. SunTech blood pressure module is used to comprehensively monitor the blood pressure of newborns.The fragile life required dedicated care. We have been working hard for caring for our next generation.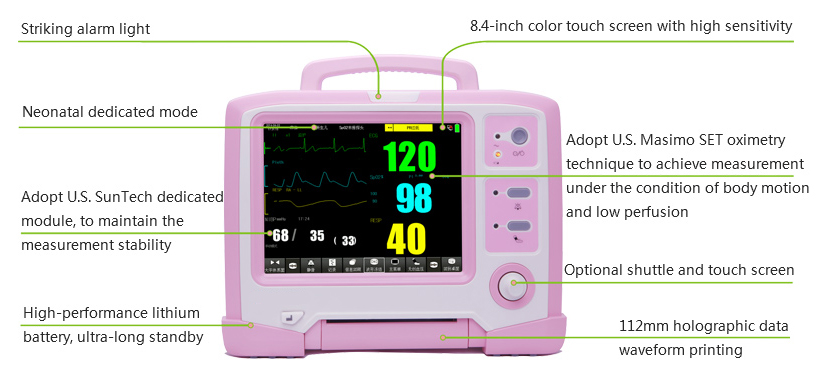 Asphyxia self-help module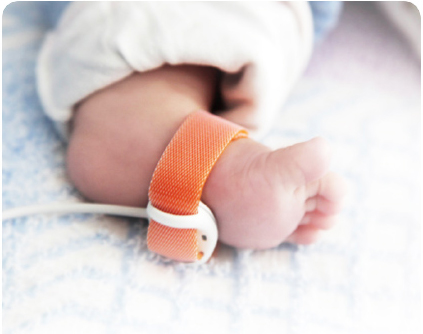 For premature or newborns, since their respi-ratory center is not mature, often irregular breathing and even recurrent apnea if serious, bran damage may occur when handled im-properly. The asphyxia self-help module can self-start when neonatal apnea or asphyxia occurs, to give foot stimulation, to make more professional and reassured care for newborns.
US Masimo oximetry module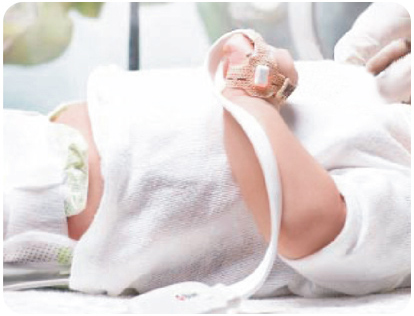 With the original Masimo oximetry module, the neonatal arterial oxygen saturation can be measured stably under the condition of body motion and low peripheral perfusion.
U.S. SunTech dedicated neonatal blood pressure module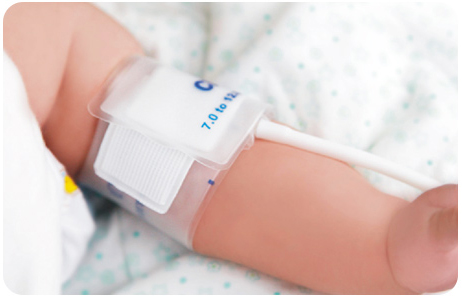 Our patient monitor adopts U.S. SunTech dedi-cated neonatal blood pressure module;together with the professional neonatal blood pressure cuff, it can achieve reli-able measurement of blood pressure for newborns.
112mm holographic waveform data printing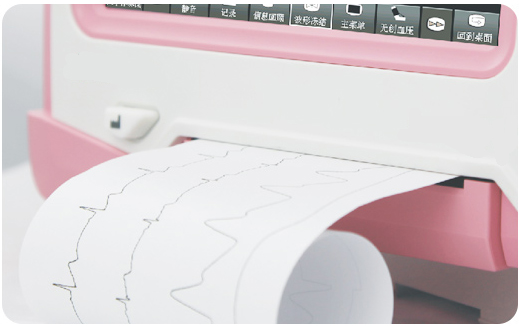 112mm holographic data waveform printing can com-prehensively reflect the physiological condition of patients. With waveform selection print, it can offer more support for clinicians.
Physical specifications
Net Weight (Standard Configuration):Size   300(W)×270(H)×145(D)mm
Display:
Type and size   8.4" Color TFT
Resolution: 800*600
Number of trace: 6 traces
Sweep speed: 12.5mm/s,25mm/s,50mm/s
Display modes: Standard display, Large-font display, Trend coexist display, OxyCRG dynamic view display
Apnea analysis diagram display                        
Drug does calculation: Yes               
Standby mode: Yes     
Opertion Environment
Temperature :   -10ºC ~ 50ºC
Relative Humidity:     ≤85% (noncondensing)
Atmospheric pressure     860hPa~1060 hPa
Storage/Transportation
Temperature: -10ºC ~ 50ºC
Humidity: ≤93% (noncondensing)
Atmospheric pressure: 860hPa~1060 hPa
Electrical                   
Adapter: Output DC 19V 3A   
Vehicle power supply: DC 12-14V    5A   
AC input power: 70VA
Battery
Type: rechargable Li-ion battery
Voltage: 14.8V                  
Maximum number of batteries: 2           
Battery life: 7 hours with 2 battery
Charge time (Monitor switched off): 4 Hours with 2 battery
Charge time (Monitor switched on): 10 Hours with 2 battery
Alarms
Categories: Physical alarms and Technical alarms
Priority: High, Medium, and Low
Alarm sound levels: 0,1,2,3,4
Notification: Visual and Audible
Pausing: 1min, 2min, 3min
Setting: Latch, Unlatch