Medical Hospital Stainless Steel 300L Horizontal 300 Liter Steam Autoclave 
Model:MCF-SS06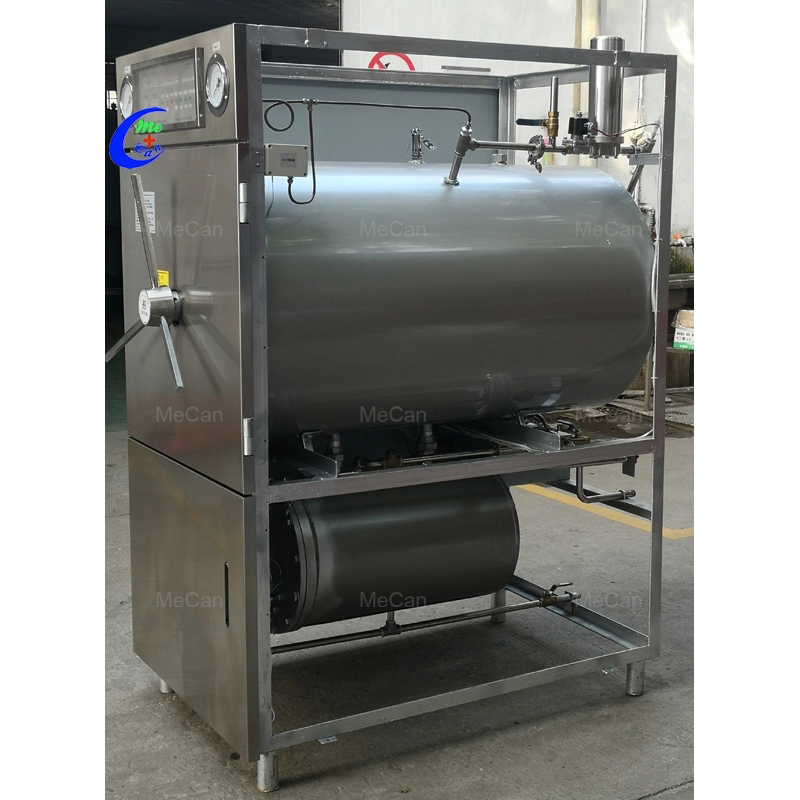 Brief Introduction:
Our horizontal 300 liter steam autoclave adopts the way of gravity exhaust to release the remaining cold air inside, so as to ensure the reliable sterilization.
It is designed for the sterilization of surgical instrument, fabric, glasses, culture medium and liquid. It is widely applicable for the hospital, research lab,agricultural tissue culture factory and food factory.
Features:
1.Control mode: Full-automatic control (including automatic control of residual air exhaust, timing, working temperature and pressure) and manual control.
2.Special function: A special sterilization function for liquid is contained, dedicated to sterilizing solution (such as sterile normal saline, phosphate buffer solution, fluid nutrient medium and so on).
3.Insulation effect: Adopting the creative heat-insulating technology, the sterilizer merely consumes 6 kW·h ~8 kW·h during a sterilization cycle (with the working temperature of 126℃ and working time of 30 minutes). Moreover, this advanced technology also significantly reduces the surface temperature of sterilizer to less than 45℃.
4.Sterilization data: All the sterilization data can be storage and output by the built-in stylus print.