Laboratory Tissue Processor 
Model:MCL-P04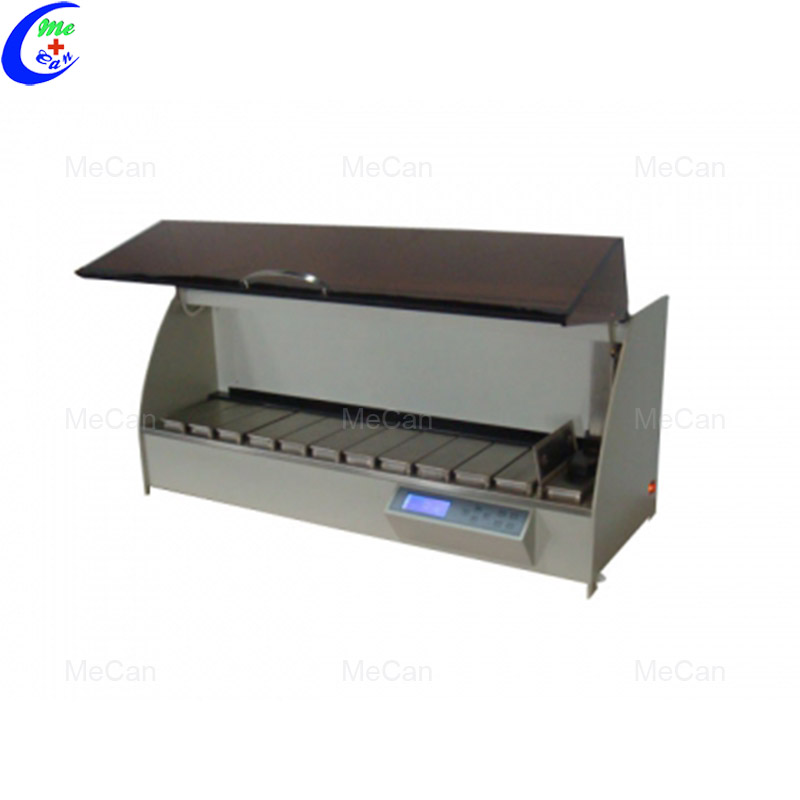 Features:
•   Chinese menu, man-machine interaction, simple operation.
•   Prompt judge and automatic processing in case of abnormal condition, which can prevent the tissue from being damaged.
•   Double-control heat without water
•   Based on different tissues, several running programs available for customers
•   Self-provided power supply can ensure to continue 6 hours' working even if the electricity has been cut off.
•   Environment friendly: The air as purified through internal circulation can be exhausted off the window.
•   With transmission of gear and rack, mechanical failures can be reduced.
•   Several standby programs available
Specification:
•   12 cylinders (3 wax cylinders in the end)
•   Capacity of single-cylinder: 1500ml
•   Basket can hold 90 specimens (Standard dehydrating box)
•   Single-cylinder processing time: Randomly set within the range from 0 to 99 hour(s).
•   The temperature of wax cylinder can be randomly set within the range of 99℃.
•   Time for cylinder to be lifted: 38 seconds
•   Tissue-protection cylinder sequence: 7th cylinder
•   Times of mixing per minute: 3 times