Laboratory Semi-automatic Microtome Machine 
Model:MCL-P07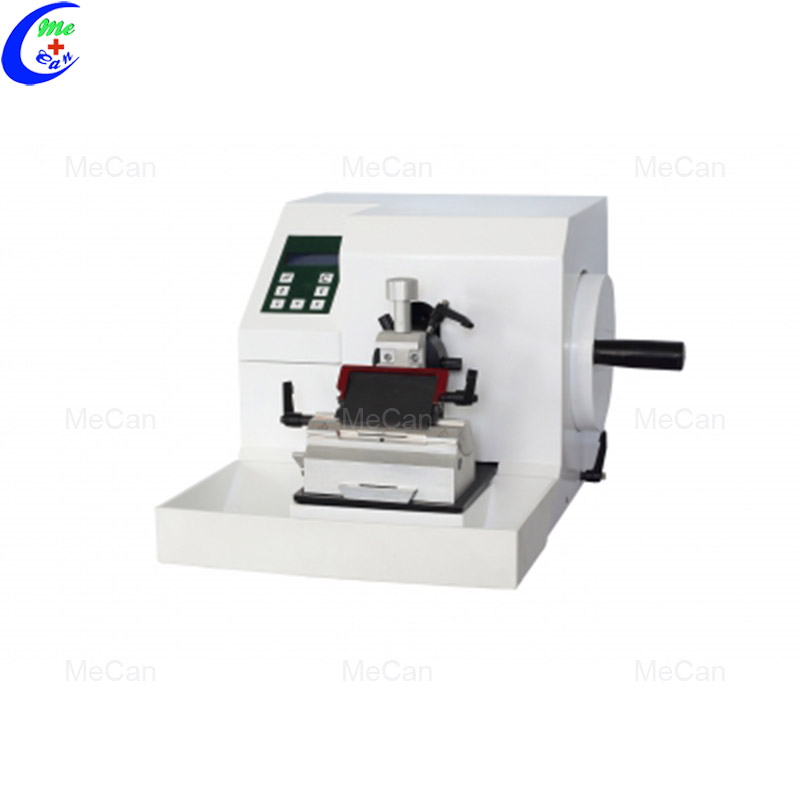 Product description:
A newly developed products after ,it has adopted internationally advanced design.
This microtome is classic of the current advance craftwork . it reach the perfect mixture of
electronic and mechanism.. So the customer can operate it easily and conveniently.
Features:
It adopted the advanced import actuation system so that can slice the tissues more precisely ,more reliable and quiet.
The LCD display show the slice and trimming thickness ,section counter in Chinese or English version.
It have special function of sample retraction .it can avoid the damage due to the attrition between sample and the back of knife so
that the slice is more smooth and the life of the knife is more longer .
The hand wheel can be locked in any position to make the section as safe and convenient as possible
the waste bath can be disassembled easily
It has safety alarm system
Specification:
Slice thickness range: 0- 100um
Setting values : Fom 0-10 um in 1 um –increments
Form 10-20um in 2um-increments
Form 20-50 um in 5um-increments
Form 50-100um in 10 um-increments
Trimming section range :0-500um
Setting value : from 0-500 um in 1um-increments
Horizontal specimen stroke :28 mm
Vertical specimen stroke : 60mm
specimen retraction :12um
Slip precision: ± 5%
Maximal slice section: 50 × 45mm
Dimension : 520 x 450 x 300mm