Laboratory Cryostat Machine 
Model:MCL-P02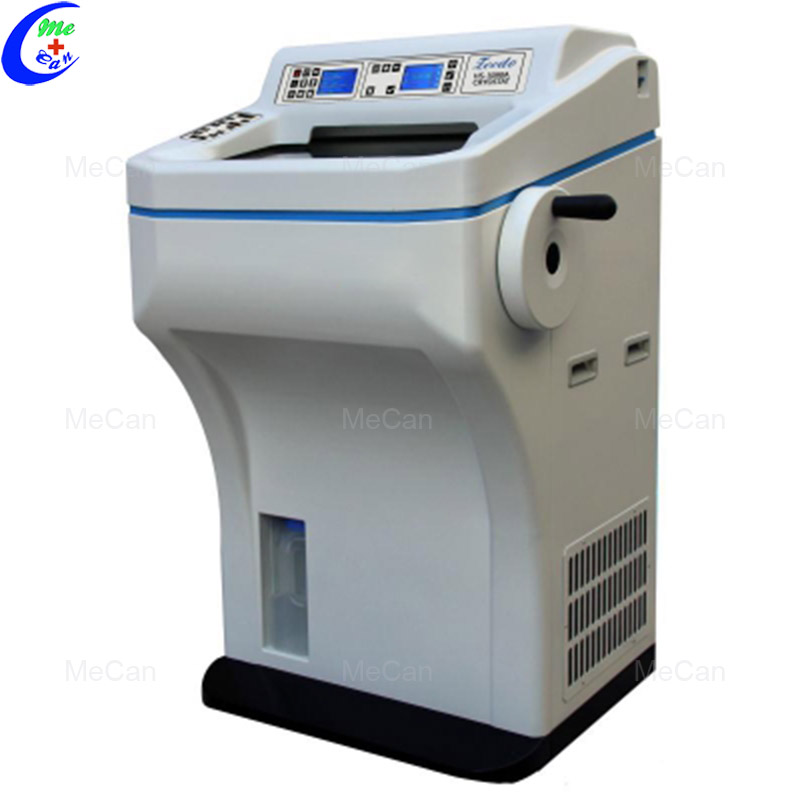 Features:
•   The unit essentially comprises these components:
•    interior cooling chamber made of stainless steel
•    rotary microtome and motorized course advance/retraction
•   refrigeration unit and electronic control
•   The cooling unit consists of a heavy duty compressor operating with CFC-free cooling gas to reach - 30°C.
•   The design and construction takes into consideration easy handling and minimal servicing requirement. The enclosed microtome has connection to external drive and includes anti-roll device. The sliding window is made of dual insulation frost free glass. The spacious cabinet consists of coated sheet metal with the opening at the top. It includes fluorescent lighting and hygienic drainage system. There is a low temperature storage area on the left for up to 10 specimen holders. In addition there is a storage space on the right-hand shelf.
•   The precision of the microtome gives reproducible sections of 0 - 80 µm in 1 µm step up to 20 µm, 2 µm step up to 40 µm and 5 µm step up to 80 µm.  ( the section ranges improve from 0-60 to 0-80 )
•   The specimen table are 22 mm or (we cancel 22 mm selection now as no one use it ) 35 mm diameter. The maximum specimen size is 50 mm ( we change it to 35 mm as it is common now on the market )diameter. Stroke of the X -axis is 59 mm. The motorized advance/retraction has a range of 28 mm(it is 20 mm now for the unit as it is more reasonal). The unit uses a rotary microtome with extremely good mechanical stability. The specimen is only going on one direction. The knife carriage is only going one plain. The accessories of the knife holder include the knife holder base and the disposable blade holder, optional the steel knife holder. ( all the market uses the disposable blade holder and we cancel the knife holder selection as all customer select disposable blade holder )
•   The fully automatic controller allows adjustment of temperature in 1°C steps down to - 30°C. The defrost syst
Specification:
| | |
| --- | --- |
| Model | MCL-P02 |
| Cryo-plate temperature | -5°C to -45°C |
| Cryo-probe temperature | -5°C to -30°C |
| | 0.7mm /second |
| Voltage | 220 V / 50 Hz or 110 V, 60 Hz |
| Power | 850W  |
| Dimensions | 1130× 660 ×640 mm, |
| Weight | 120  kg |
Accessories:
Standard Setting List  
1. Specimen Disc           10 pcs
2. Fuse (2A)               2 pcs
 Fuse ( 15A )            2 pcs
3. Aplliance Stand          1 pcs
4. Power line              1 line
5. Hexagonal Wrench       1 set 
6.Brush                   1 pc
7.Handle                  1 pc
8.User Manual             1 copy
Package Info:
Dimensions: 785 ×785×1336mm,
Weight: 180kg