Surgical All-in-ones ENT Magnification Head Light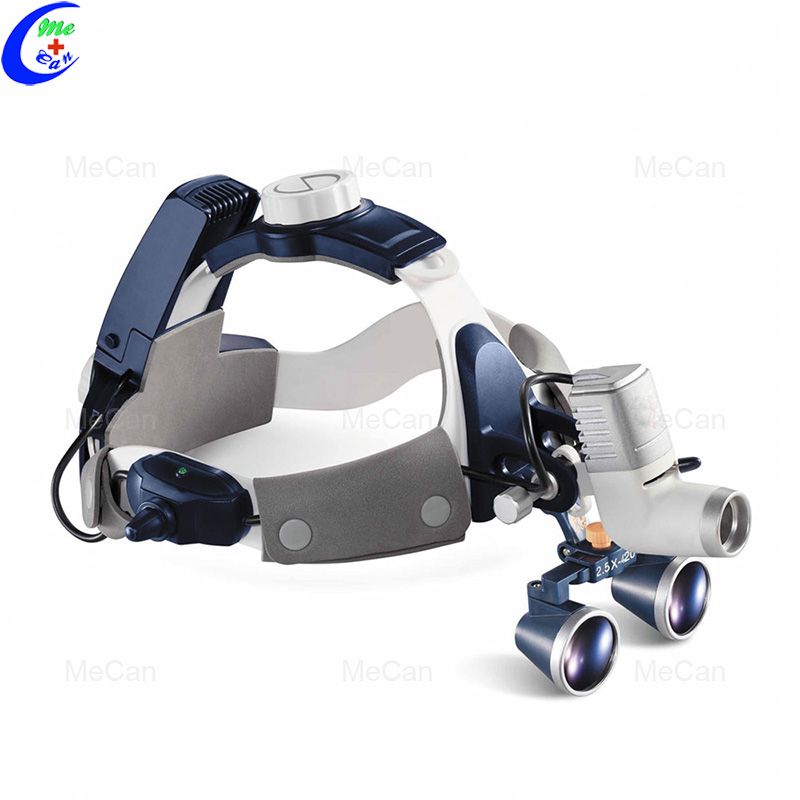 Application:
Medical:Clinic. Dental.ENT.ophthalmology.micro-surgery.operating room.Industry     
Characteristic:
The headlight selects international 5W LED light for source, it goes through the optical structure design, light distribution, clear spot, high brightness, high color rendering index, it mainly consists of lantern head, head head, 2 seed power treasure, charger and USB charging wire Composition.
This product is Galileo 2.5X magnifying glass, objective lens and eyepiece composite image enlargement system, large field of view, long depth of field, high resolution. It mainly consists of the two tube, two-way synchronous adjustment bracket and headlamp pendant components.
This magnifying glass and lamp are integrated,to ensure that the user observed the magnified image is always clear and bright.Products go through rigorous man-machine design, it is easy to wear comfortable to determine the pupil fast and convenient.
This product is lithium battery-powered, safe and stable performance,the work is guaranteed. It can be widely used in cardiothoracic surgery, cardiovascular surgery, nerve, ENT, oral, plastic surgery, brain surgery outside the local lighting. It can also be used for pet medical surgery lighting.
Features:
1.Head light
.International brand of LED light source,color temperature stability,high CRI,high brightness,
.Wireness and two batteries,brightness adjustable
.It is comfortable and stability when works
.USB connector,meet many choice when charging
.Fashional,beautiful,reflect grade
2.Loupe
.Wide field of view, long depth of field, high resolution,low multiples amplification, two-way sync adjustment, quick positioning and more attractive
.The appearance of high-end fashion. Fast focusing and positioning