5 Part Hematology Counting Cell Blood Diagnostic CBC Machine
What are features of our cbc machine?
3D Cutting-edge technology
This cbc machine utilizes the latest technology of 3-dimensional laser stimulation for the blood cell identification. The 3-dimensional scattergram makes the WBC differential analysis more accurate, with sensitive flagging (WBC, RBC & PLT) for pathological sample discrimination and counting failure flags.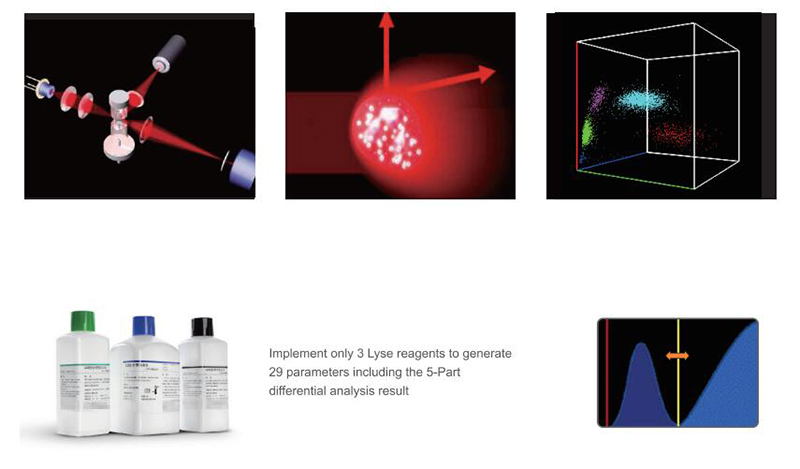 User-friendly interface
Powerful worklist
Windows operation system basis
Comprehensive data management
Quality Control and Calibration chart
Bi-directional LIS connection via HL7 protocol data transmit
USB barcode scanner for sample information reading
Easy Operation and Maintenance
One-key click for error elimination
More than 20 flagging rules defined by user
Routine maintenance is automatically performed at startup and shutdown
Auto clotting detection and unclotting
Reliability and Intelligent Flagging
High correlation with manual microscopic counting
The pathological samples (e.g. atypical lymphocytes, large
immature cell, infectious, microcytosis, anemia, eosinophilia
platelet clump, etc.) can be flagging by intelligent algorithm