3.5Inch TFT Screen Video System Endoscope 
Model:MCS-EF13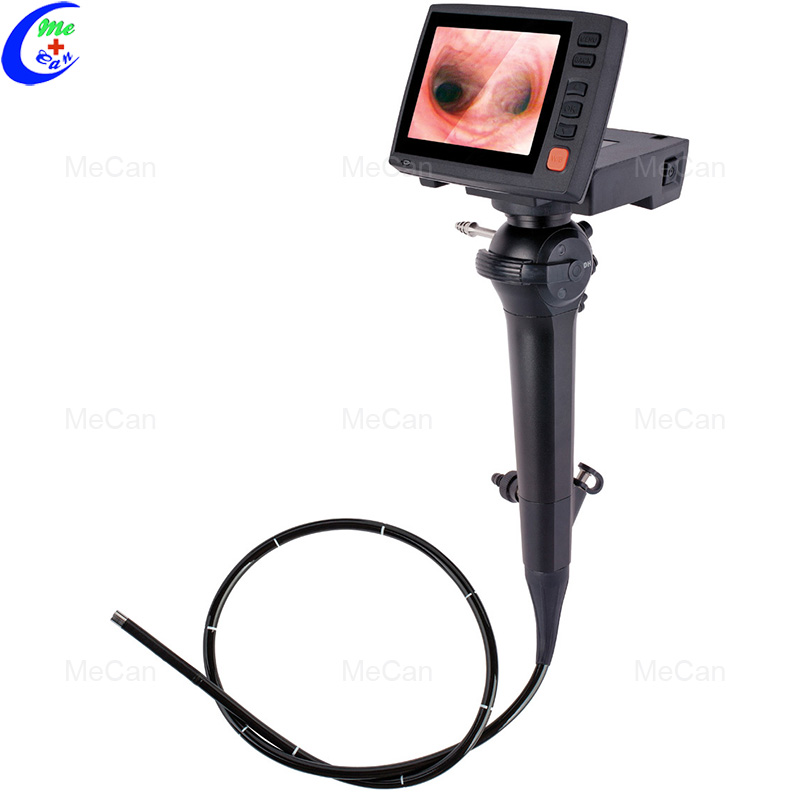 Features:
Portable-Anywhere, anytime
Incorporating built-in light source, battery and a LCD display in a single unit, providing it with a level of mobility that allows it be used almost anywhere, anytime.
Flexible insertion tube with large working channel
Different from traditional fiber optical scope, the insertion tube is flexible and bending resistant, not easy to be damaged. With 2.2 mm working channel, A41 is a valuable aid for diagnosis and treatment; ideal for biopsy, suction and removal of foreign object.
Immersible operation part-Easy to disinfect
Operation part of MDH endoscopes are completely waterproof and can be fully immersed in disinfectant solution for thorough simplified reprocessing.
User-friendly Design-Easy to operate
With ergonomically designed control body, the control section is light-weight and comfortable to hold and has a natural grip, thereby reducing operator fatigue during lengthy procedures.
Specification:
Outer Diameter

5.2 mm

Cleaning:

Detached from monitor, operation part is fully submersible for safe and efficient sterilization. Do not submerge the monitor. Common cleaning procedures include Steris, Sterrad or Cidex (No Autoclave). See full Operation Manual for additional cleaning instructions.

Working Channel

2.2 mm

Working Length

0-1100 mm

Angulation Range

U130°/D130°

Field of View

90°

Depth of Field

3-50 mm

3.5" TFT

High Resolution