3.5 Inch LCD Screen Video System Nasofibroscope 
Model:MCS-EF14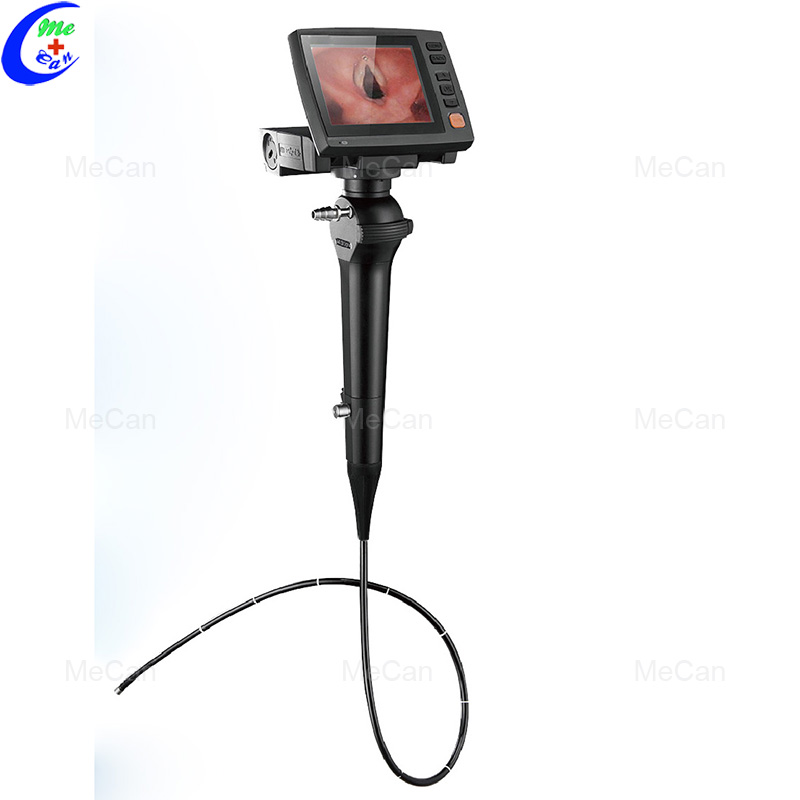 Features:
Portable-Anywhere, anytime
Incorporating built-in light source, battery and a LCD display in a single unit, providing it with a level of mobility that allows it be used almost anywhere, anytime.
Adjustable monitor-Easy to observe
The 3.5 inch LCD screen can be tilted to adjust the orientation to suit the operator or to share the view with other people.
Flexible insertion tube -Easy to maintain
Different from traditional fiber optical scope, the 3.2 mm ultra-slim insertion tube is flexible and bending resistant, not easy to damage.
Immersible operation part-Easy to disinfect
Operation part of MDH endoscopes are completely waterproof and can be fully immersed in disinfectant solution for thorough reprocessing.
Specification:
Outer Diameter

5.2 mm

3.2 mm

Working Channel

2.2 mm

/

Working Length

365 mm

Angulation Range

U130°/D130°

Field of View

90°

Depth of Field

3-50 mm

3.5" TFT

High Resolution

Recording

Yes