High Quality Medical Air-Oxygen Blender with Analyzer
Model: MCO-AOB3000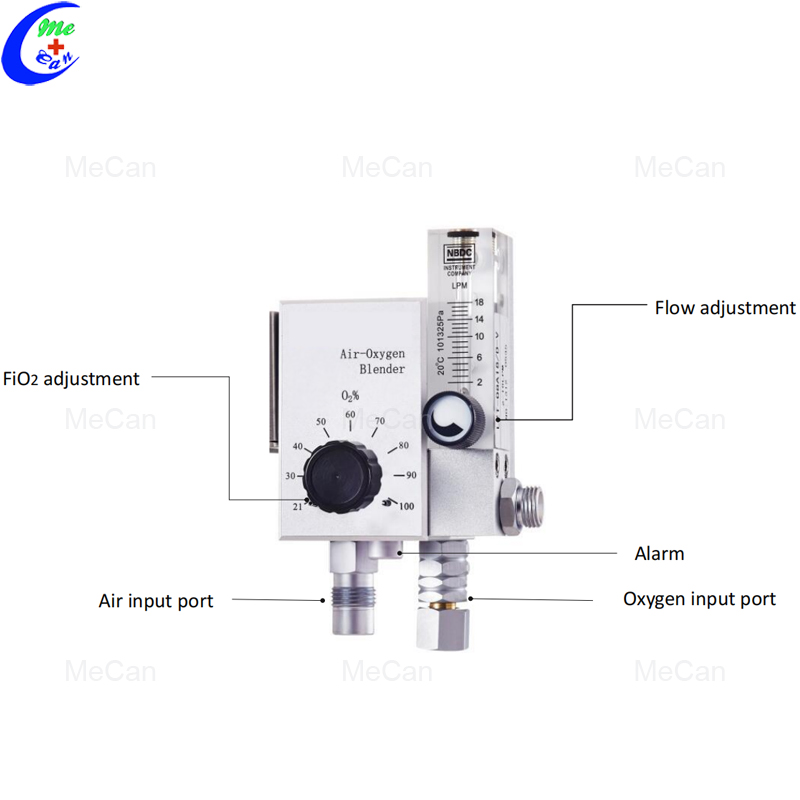 Features
1. Adjust oxygen concentration and flow separately that will not affect to each other.
2. The main machine do not need the power supply but with pneumatic and air control.
3.The parameters of oxygen concnetration can be adjusted continuously and directly, it do not need to calculate or refer to the form.
4. Special alloy materials, anodic oxidation treatment on the surface.
5. Unbalanced alarm of supply gas pressure.
6. Long-life, maintenance-free, consume no materials.
7. Flow meter or inhaler cna be opted to match.
8. Expand to Bubble CPAP.
9. Double outputs can be opted to match.
10.It is widely applied in resuscitation capsule, hood, mask, nasal catheter, incubator, CPAP, ECMO and so on.
Specification
| | |
| --- | --- |
| FiO2 | 21%-100% |
| Flow | 2-18LPM |
| pressure | Air/Oxygen0.3~0.4MPa |
| Noise | >57dB(A) |
| Number of output | Single |
| Accuracy of FiO2 | 3% |
| Alarm | When gas pressure difference of gas supply difference > 0.1 MPa |
More details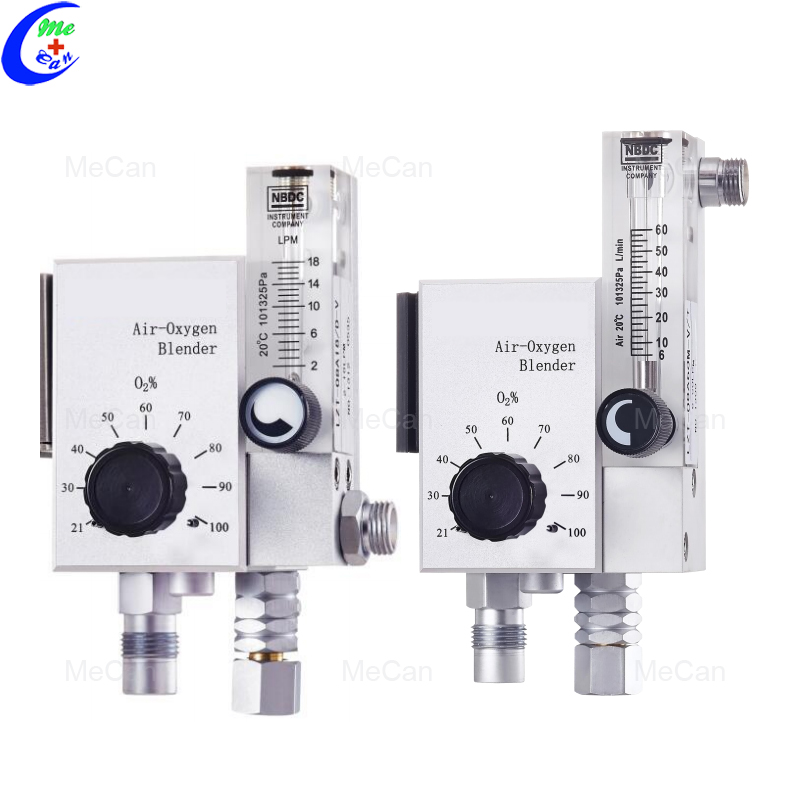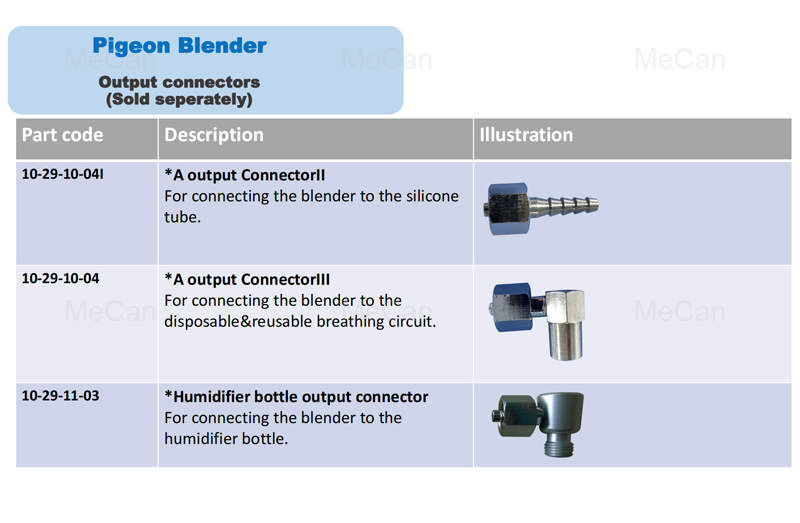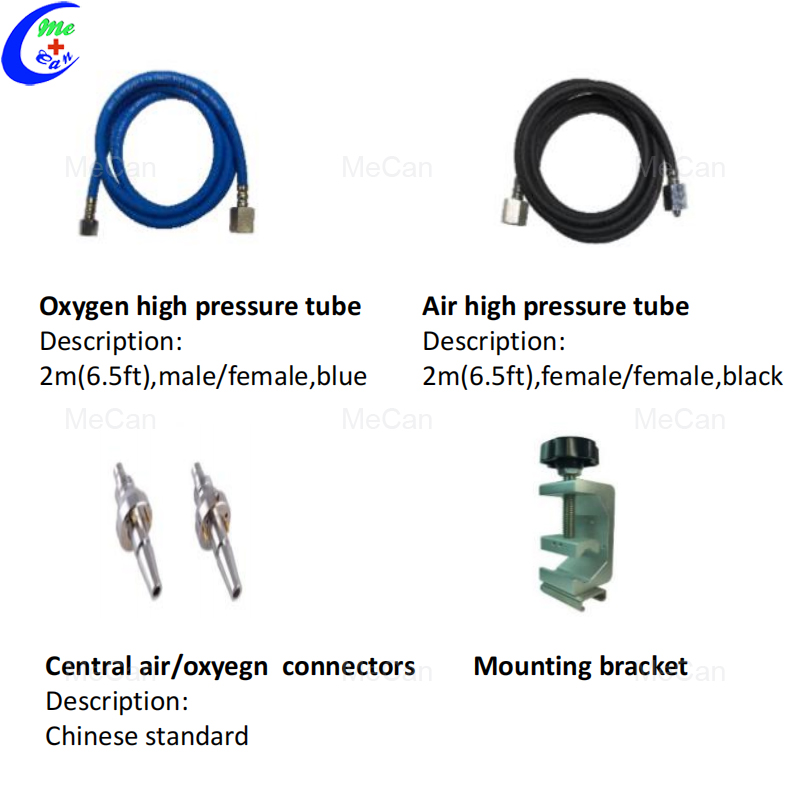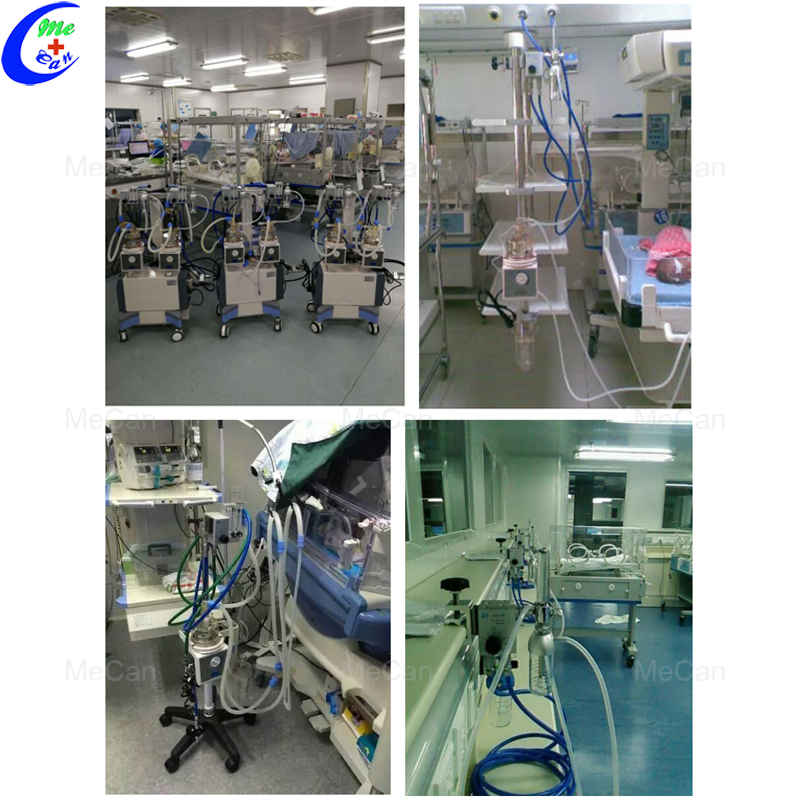 Other products