Handicapped Lightweight Folding Electric Wheelchair
Model: MC-500CW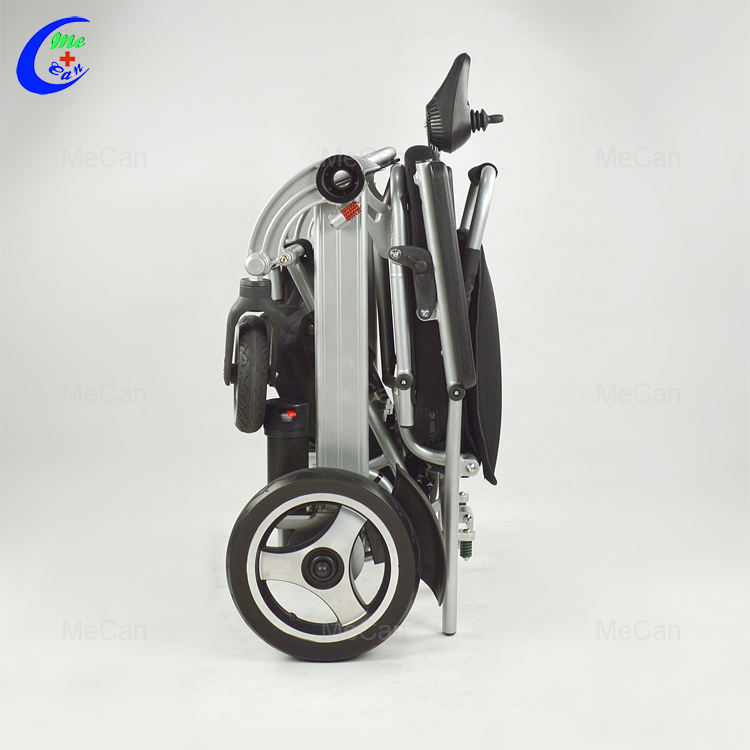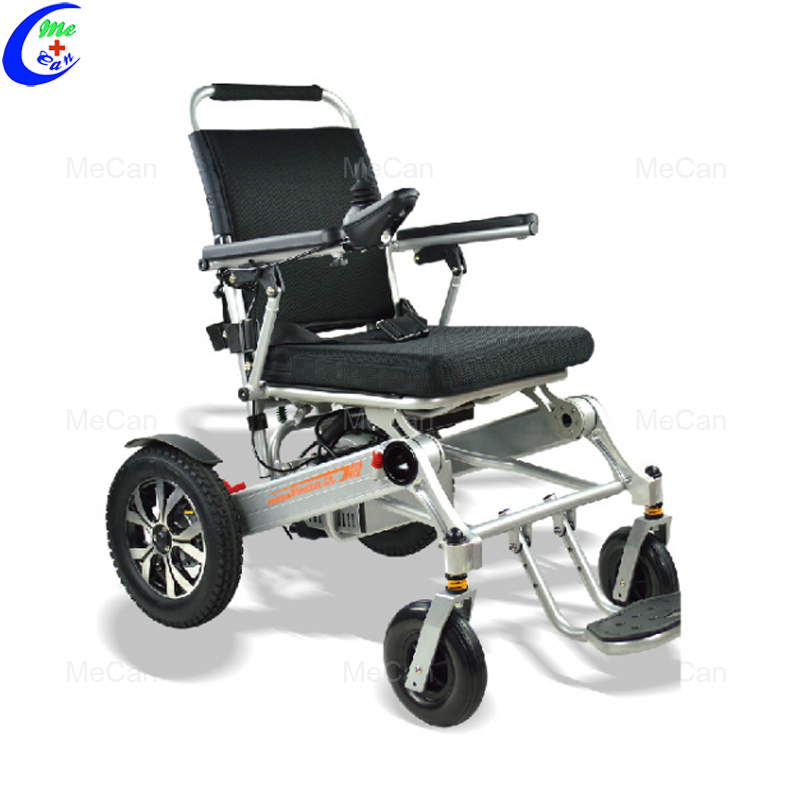 What is the features of our electric wheelchair?
1. This product is designed for user's simple operation.
2. The reducer with dual back drivers is used to ensure the stability and reliability of driving.
3. Advanced controller, easy operation system.
4. Seat design complying with Human Engineering provide user with enough coziness.
5. The whole wheelchair could be folded and the pedals could be dismantled, easy for package, delivery and storage
Attentions after Operation:
1. Lock the electrical door when there is nobody in the wheelchair.
2. If you are not going to use the wheelchair for over 48 hours, please disconnect the battery wiring.
(note removing power source socket could disconnect battery wiring)
How to Drive this Wheelchair
1. The driver should fasten safety belt after stting on the seat.
2. Press the starting button and then the 5-scale charge volume display will be on or twinkles slowly.
3. Push the rocker slowly forward until you hear the sound of electromagnetic brake. At this time, the wheelchair should move forward.
Similarly, push or pull the rocker backwardleftward/rightward, the wheelchair will move backward/leftwardrightward.
4. Adjust the speed scale button to regulate driving speed according to road condition, surrounding conditions and personal preference.
5. When you want to stop, release the operational rocker and it will turn to central position. Then you could hear electromagnetic sound soon,
it means that the wheelchair is braking steadily.
6. Pay attention to surrounding conditions when moving backward. Slowly pull the rocker backward and the wheelchair will move backward.