Digital Display Traction Bed for Model Cervical And Lumbar Vertebra Treatment Multifunctional Equipment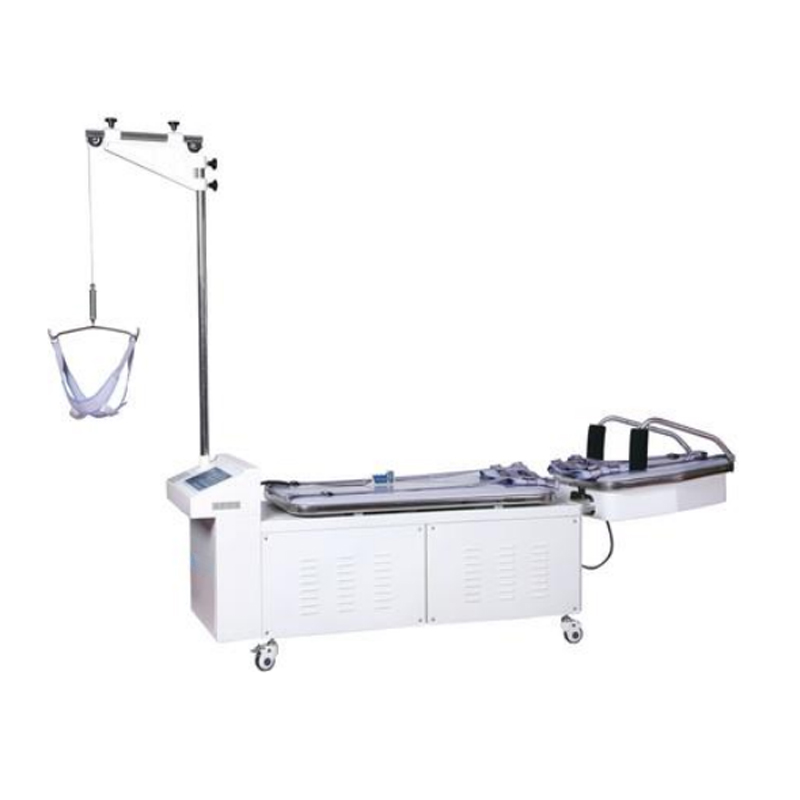 1. Adjustable dynamo from Taiwan is used as motive power.
2. Total time, time of duration, intermittent time and traction force are all digitally displayed.
3. It can automatically compensate the traction force.
4. It has a simple method of inputting traction parameters.
5. It can carry out three-dimensional traction, that is, plane vertical traction, upper angulation traction, lower angulation traction, and automatic rotation side pull traction. The three functions mentioned above can be used separately or in combination.
| | |
| --- | --- |
| Power voltage | AC220V+22V 50HZ |
| Rated input power | ≤480w |
| Lumbar vertebra traction distance | 0~ 200mm |
| Total lumbar vertebra traction time: | 0~99min Adjustable |
| Lumbar vertebra traction force: | 0~99kg Adjustable |
| Continuous traction time: | 0~9min Adjustable |
| Intermittent traction time: | 0~9min Adjustable |
| Cervical vertebra traction force: | 0~300N Adjustable |
| Cervical vertebra traction distance: | 0 ~ 99min Adjustable |
| adjustable at will within | -10°~ +30° |
| Angulated angle range | About 25。Adjustable |
| Rotation angle range | About 25。Adjustable |
| Weight | 105kg |
Why choose us