Here are top 10 questions about dental chair asked by people online.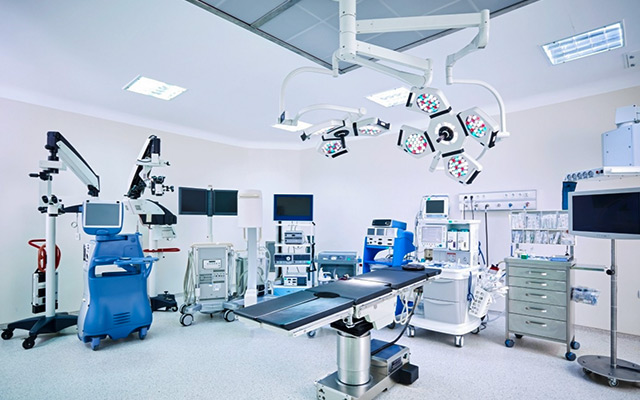 1. How Important is the dental chair in how you communicate?
Do you read your patients' body language? What people say is only a small fraction of how they communicate. Communication involves far more than words: it's a physical thing. This is why being and feeling comfortable are so important in dentistry, and why the dental chair has such a vital role in successful communication with patients. When you talk to people, how much of what they say are you really taking in? Active listening is about really making sense of what the speaker is trying to get across. This is why having your patients as calm as possible from the outset is a good idea: the calmer they are, the greater the chance of a good rapport, and of them having a concentrated mindset, more open to what you are saying to them. You are preparing the ground here, for successful treatment. Listen to what the patient is saying but also how it is being said. What is the tone of their voice and facial expression, and what kind of body language are they using? You will get lots of non-verbal clues from your patients as to how they are feeling. How Should You Act? Listen and paraphrase: if a patient expresses a fear or concern, address it in the same kind of language. Do not appear too uptight, but nor too casual: you are an authority figure, but a friendly one. Your patients need to be able to trust you. Think about the mannerisms you should, and should not , use. Take your time speaking, or speak at the same pace as your listener. The Role of the Dental Chair The dental chair can be a patient's focal point for fear and anxiety; it may be the physical manifestation of their fears about visiting the dentist. For the patient the chair symbolises discomfort, for the dentist it is an essential, operational tool. From the patient's perspective then, the answer to discomfort has to be, naturally, comfort. If the preliminaries are all about setting the patient's mind at ease using communication skills, and reading their mood and feelings through body language and active listening, then the dental chair has to represent the logical culmination of this scene-setting. Modern dental chairs are made for optimum patient comfort, combined with state-of-the art operability. While integrating multimedia and x-ray and diagnosis devices, they also incorporate enhanced comfort elements such as memory foam upholstery.
2. Online Best Dental Chair Buying Guide
When looking to purchase dental equipment, for example best dental chair, it is vital to buy quality items manufactured by a reputable company. For those who wish to open a dental clinic or upgrade an existing one, there are many kinds of dental equipment available on the market. You can buy them form your local dental suppliers or buy them online. No mater which one you choose, you may have some questions in mind: Fourth: if can take all products in one supplier (1) For Quality, All our dental equipment and best dental chair are directly from factory, All have ISO, CE and FDA approved. And Any Spare parts you need, we also can support. Here is our factory production And QC line, Please check In the last ten years, China have changed more, Now maybe not be the biggest but must be the big exporting country. At least, Now In USA, many best dental chair and dental equipment were imported from China. But the Price in USA ......... Maybe you know China Price is much cheaper, but there also have a very big problem for you, that is for the certificate approved and customs clearance, Right ? Now I told you know, Do not need to worry about that. All our best dental chair and other dental produces, We have apply the FDA approved For that. As you know, In USA law, the dental machine must have FDA approved, otherwise, can not pass USA local customs. Even we have FDA, but you do not know anything about customs clearance, How can you do ? Do not worry, We have Door to Door service. For charge. Please check the follow: For example:Dr Jones by one set sirona dental chair, total volume 2 CBM, send to the follow address: reseda blv. Suite E Northridge, California, 91324 So the sea shipping charge and door to door service charge is as follow: 1.sea shipping charge(form Tree dental factory to the LA seaport, USA):USD$420 2.LA seaport customs clearance charge:USD$870 Custom Duty ( at cost ) 3.To door delivery charge(From LA sea port to reseda blv. Suite E Northridge, California):USD$270 Total cost:about USD$1600 The LA seaport detail customs clearance charge include the follow: ISF Filing: $50.00 ISF Bond: $65.00 Custom Entry: $100.00 FDA filing for consignee: $100/shipment Custom Bond: $50.00 min. or $5.00/$1000 invoice value Courier Fee: $30.00 Import Services Fee: $75.00 Warehouse in & out: at cost ( min. $250.00 ) No loading dock: $150.00 ( residential, pallet jet & liftgate ) Custom Duty( at cost ): it depends on your government:how much they want to get from you for your import dental chair? Actually,for second part(Seaport customs clearance charge) and third part(door delivery charge) charge, you can find your local shipping agent to do this for you and you can discuss the price with him.You can save big money if you are a good bargainer! For more detail about how to calculate the shipping cost from China to your door, please click here. (4) if can take all products in one supplier For build up your own dream dental office, The best dental chair is needed, but not enough. Our Treedental.com is a great dental online store who focus on helping the dentist or any one who want to build their own dream dental office from scratch. If you are going to build your own dream dental clinic, let's us do it for you and focus yourself just on your profession, your patients! If you like Treedental articles, we strongly recommend you to subscribe our mailing list. (please use your common email address)