Medical Anestesia Equipment, Anesthesia Machine For Anesthesiology Department
Prospective service and support
Our Anesthesia Machine is equipped with an accurate dedicated anaesthetic vaporizer and a safety device for preventing cyanosis and necessary alarm system. During the anesthesia, the patient's respiratory functions can be managed by using a microcomputer controlled pneumatic electrically controlled synchronizing anesthesia respirator. Each connection part of the whole machine is a standard interface. A highly efficient and large volume soda lime absorber can minimize the re-inhalation of carbon dioxide by the patient.
Power On Self Test
The automatic conversion for standby power while AC power outage,  keep working  not less than 1 hour.
Component Details
Na Lime Tank: Equipped with international advanced one-piece soda lime cans,it can be fast replaced with  hands  and  withstand temperatures up to 134℃
Circuit: Metal integrated breathing circuit, Perfect function of gas sealing under high temperature disinfection, and easy to cleaning and disinfected.
Flowmeter: 5-Tubes flowmeter;
1. Assure that O2 output not lower than 20%
2. NO2 automatically off while O2deficiency
Display & Operating  Interface
10.4'' LCD Display Screen, can feedback patient data
Shuttle button: More accurate
Vaporizers:  En flurane/ Iso flurane/ Sevo flurane(Option: Halothane)  
Setting Range:  0.5~5%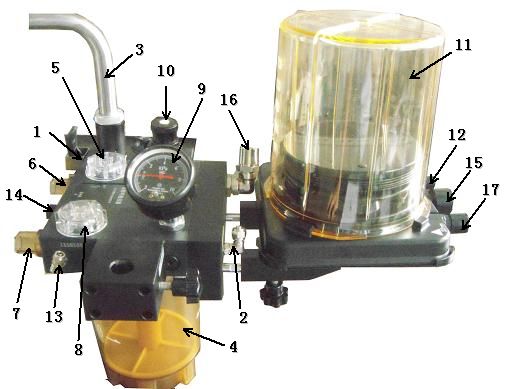 1.Manual/Maneuvering changeover valve
2.Common gas inlet
3.Gas storage bag connection port
4.Carbon dioxide absorber
5.Exhalation valve
6.Exhalation screwed pipe port
7.Inhalation screwed pipe port
8.Inhalation valve
9.Pressure gauge
10.APL safety valve
11.Air bellow
12.Driving gas inlet
13.Pressure signal  
14.Oxygen concentration sensor interface
15.Waste gas exhaust port
16.Connection with 17 through screwed pipe
17.Connection with 16 through screwed pipe