1. 1900s of Photo printer
1900 - The Balmain New Ferry Company (formed 1892) takes over the Balmain Steam Ferry Company (formed 1882). The Balmain New Ferry Company, with naval architect Walter Reeks develops double-ended screw ferries with single screws pushing the vessel in one direction and pulling it in the other.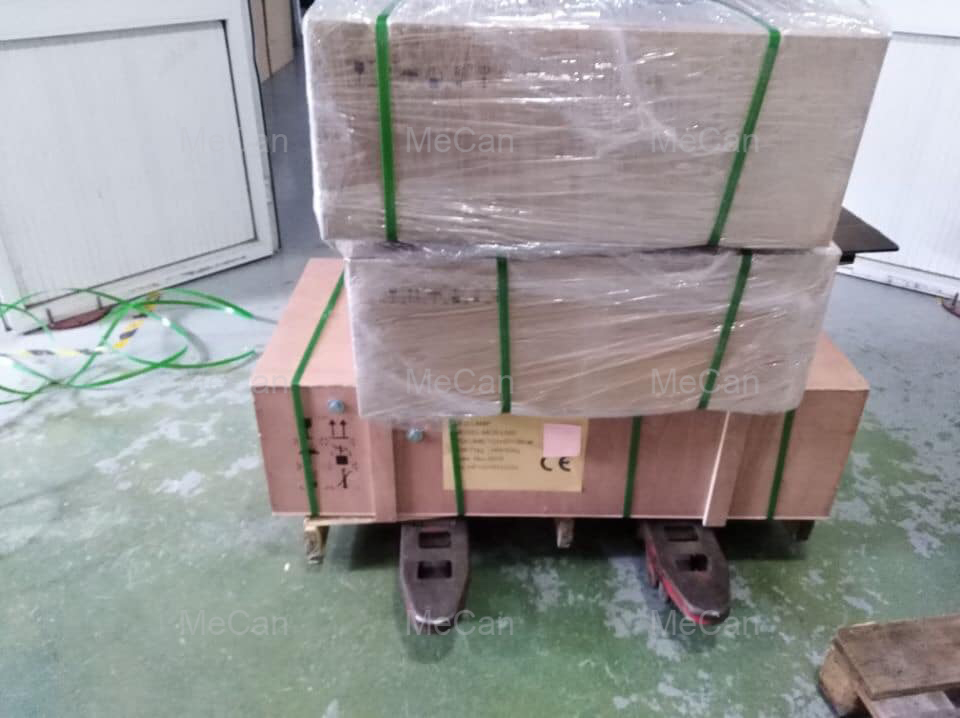 This single "push-pull" configuration is seen in the timber "Lady-class" vessels.1 January 1901 - The North Shore Steam Ferry Company is renamed Sydney Ferries Limited. It goes on to adsorb most of Sydney's ferry services, acquiring the Parramatta River Company in 1901, the New Balmain Ferry Company in 1917, and the Watsons Bay Ferry Company in 1920.
Between 1900 and 1922, Sydney Ferries Limited will also acquire 25 large ferryboats, predominantly the "K-class" ferries. Such is the growth in demand for cross-harbour ferries prior to the opening of the Sydney Harbour Bridge, Sydney Ferries Limited becomes the world's largest ferry operator by fleet size and patronage.1901 - Sydney Ferries Limited takes over the Parramatta River service with its acquisition of the Parramatta River Steamers and Tramway Co.
Ltd.1901 - Increasing demand on the vehicular ferry service from Milsons Point to Bennelong Point sees the Blues Point to Dawes Point vehicular service re-established.1901 - The Walter Reeks designed Kuring-gai enters service on the Manly run.
A steel, double-ended screw steamer, in appearance, size and capacity she will become the archetype of the familiar Manly ferries of the twentieth century.1903 - The City terminus for Parramatta and Lane Cove River ferries is moved from Darling Harbour to number 6/7 jetty at Circular Quay. Jetties 4 and 5 are rebuilt for all North Shore services.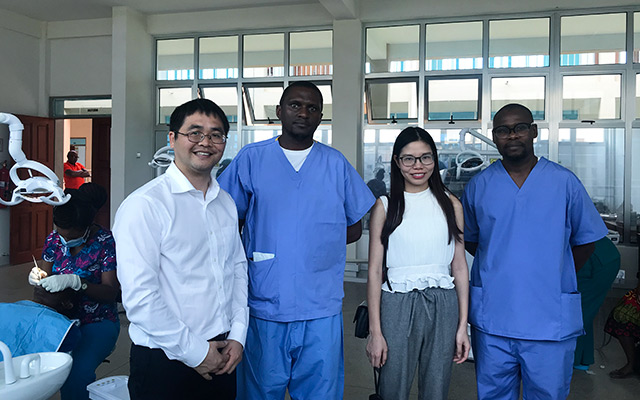 1905 - Sydney Ferries Limited begins services to Clifton Gardens, Balmoral, and The Spit.early 1906 - The Balmain New Ferry Company takes over the Joubert-run Lane Cove ferries. Sydney Ferries Limited takes over the service in 1917.
1906 - Binngarra, the first of six similar double-ended screw steamers, enters service for the Port Jackson and Manly Steamship Company. She will be followed by Burra Bra (1908), Bellubera (1910), Balgowlah (1912), Barrenjoey (1913), and Baragoola (1922). Bellubera, Baragoola, and Barrenjoey (renamed North Head in 1951) will serve until 1973, 1983, and 1985 respectively.
1906 - Sydney Ferries Limited purchases the Thompson estate at Clifton Gardens (in Mosman) including land, the three-storey hotel, wharf dancing pavilion and skating rink. The company builds a large circular swimming enclosure that holds 3,000 spectators, a boatshed and a tramway from the wharf to the hotel. The structure burns down in 1956.
1907 - The Port Jackson Co-operative Steamship Company is re-incorporated as the Port Jackson and Manly Steamship Company Limited.1908 - The Upper Lane Cove River Ferry Co starts services on the Upper Lane Cove River between Figtree and Fiddens Wharf, West Killara.1909 - With increasing commuter pressure on the Milsons Point terminus, a supplementary tram line is built to McMahons Point from which ferry services to the City also operate.
Kuring-gai, the archetype for the six "Binngarra-type ferries. Binngarra (1906) enters service on the Manly run. She is the first of six similar Manly ferries, three of which will be ply the harbour until the 1970s and 1980s.
"K-class", Kummulla (1903-1934), arrives in Mosman Bay The original Milsons Point station and ferry terminus at the site of current North Sydney Olympic Pool
------
2. 1930s of Photo printer
19 March 1932 - The Sydney Harbour Bridge opens. Annual passenger numbers decrease from 40 million to fourteen million.
Sydney Ferries Limited services to Milsons Point and vehicular services cease. Over the next two years, Sydney Ferries pulls 18, mostly older, ferries from service. Those retired include all vehicular ferries, the older first class of "Lady-class" ferries acquired from the Balmain Company, and a number of the older K-class ferries.
Also withdrawn are the large and relatively new Koompartoo and Kuttabul from the redundant Milsons Point route. They are used mainly for concert and showboat work until the outbreak of World War II.late March and early April 1932 - Vehicular ferry services between Dawes Point and Blues Point, and between Bennelong Point to Milsons Point cease less than two weeks after the bridge's opening.
The 350-ton vehicular ferries, Koondooloo (1924), Kalang (1926) and Kara Kara (1926) are laid up. Other vehicular ferries are scrapped, however, Kooroongaba went to work crossing the Hunter River between Stockton and Newcastle. In the mid-1930s, demand for harbour cruises increases and the company fits out Koondooloo as a two-deck showboat.
Such is her success, that Kalang is similarly fitted out as a three-deck showboat, and a third deck is later added to Koondooloo.1932/33 - The Port Jackson Company builds a large harbour pool and pavilion at Manly Cove. The pool structure is destroyed in a 1974 storm and is not rebuilt.
1933 - Watsons Bay services cease with those ferries being disposed of or placed on other runs.1933 - In attempt to modernise the fleet, Lady Chelmsford is converted from steam to diesel propulsion. A Gardner diesel, two strike five-cylinder provides 190 hp (141 kW) and 10.
3 knots. Conversion of the remaining four "Lady-class" ferries and Karingal and Karrabee takes place over the 1930s. In line with the modernisation drive, the varnished timber finishes of the Sydney Ferries Limited fleets are painted over in a green and gold scheme.
16 November 1936 - a fire destroys Bellubera's timber superstructure while she is moored at the Kurraba Point depot. Two crew members die. She is rebuilt at the Cockatoo Island Dockyard and re-enters service in October 1937.
12 February 1938 - Rodney capsizes and sinks with the loss of nineteen lives. The ferry is top-heavy carrying well-wishers on its rooftop deck fare-welling the heavy cruiser USS Louisville from the Harbour.1938 - Scottish-built South Steyne enters service on the Manly run.
She is the largest steam ferry to have worked on Sydney Harbour and will become arguably the most famous of all Sydney Harbour ferries. Only the current "Freshwater-class ferries" are larger although their passenger capacities are significantly less.1939 - Nicholson Brothers Harbour Transport Pty Ltd takes over the Balmain services operating out of Erskine Street Wharf until 1964 when services are moved to Circular Quay.
Manly steamer Barrenjoey (later converted to diesel and renamed North Head) crosses the Sydney Heads after her 1930s enclosing of her upper deck and wheelhouse extensions. South Steyne arriving in Sydney from Scotland, 9 September 1938, arguably Sydney's most famous ferry. The top-heavily loaded Rodney capsizes and sinks in 1938 with the loss of nineteen lives.
Max Dupain photo of passengers alighting from Kubu at Circular Quay, 1938
------
3. 1960s of Photo printer
1960s - With significant harbourside home unit development, the Neutral Bay, Cremorne and Mosman services experience a jump in ferry patronage, the first significant rise in passenger numbers since the 1932 opening of the Sydney Harbour Bridge.1961 - Manly steamer, Curl Curl, is retired after the older Baragoola (1922) returns to service after conversion to diesel power.
Curl Curl is scuttled at sea in 1969.1964 - New directorship at the Port Jackson and Manly Steamship Company sees the company investing in offshore oil-rig supply service, the profits of which will be used to invest in a Manly hydrofoil service.7 January 1965 - Manly III, a Japanese-built 75-seat PT20 hydrofoil, enters service for the Port Jackson & Manly Steamship Company.
It takes 15 minutes to cover the 10-kilometre (6Â mi) journey from Circular Quay to Manly compared to 35 minutes for conventional ferries. Five more hydrofoils will be purchased in the 1960s and 1970s. While they can charge a premium fare for the fast trip, they fail to increase overall patronage, and they take passengers from the older ferries.
1966 - The Sydney Harbour Transport Board takes over the remaining Balmain East ferry service from the Nicholson Company and "Lady-class" ferries return to the Balmain service on their way to Hunters Hill.1966 - Karingal and Karrabee are used on a short-lived attempt to run a recreational weekend service to Nielsen Park in Vaucluse.November 1966 - A 140-seat Italian-built Rodriguez PT50 hydrofoil enters service.
Named Fairlight, it will be joined by Dee Why in 1970, Curl Curl in 1973, Palm Beach in 1975 and Long Reef in 1978.11 July 1968 - Manly steamer, Dee Why, makes her final trip under the command of Captain K Ross. She is sold to Strides shipbreakers in 1969 and gradually stripped.
Her hull is scuttled at sea off Long Reef on 25 May 1976.1968 - Lady Cutler, the first of a new series of double-ended ferries is introduced for inner harbour service. The first of the modern "Lady-class" ferries, she will be followed by the similar Lady McKell and Lady Woodward in 1970.
Larger versions of the type will follow (Lady Wakehurst in 1974 and Lady Northcott in 1975) and smaller versions in 1979 (Lady Street and Lady Herron). Apart from the unpopular Kooleen, they are the first significant new ferries introduced on the harbour since the early 1920s. Lady Cutler will be decommissioned in 1992.
Sydney's first hydrofoil, the 72 seat Manly was introduced on the Manly run in 1965. Travel time to Manly is reduced from 30 minutes to 15 minutes for those willing to pay the higher fare. Lady Cutler (1968-1992), in her original livery.
She is the first of the new "Lady-class" ferries Curl Curl (hulked, front) and Dee Why at Strides shipbreakers, 1969. Once the largest and fastest ferries on the harbour, Curl Curl is scuttled at sea later that year, and Dee Why is scuttled in 1976 After her 1959 conversion to diesel, the now short-funnelled Kanangra enters Mosman Bay. The Mosman, Cremorne, and Neutral Bay services experience a "mini-boom" in the 1960s due to harbourside home unit development.