Medical Projection Portable Infrared Vein Viewer Vein Finder
Product Introduction:
It detects subcutaneous superficial vein by infrared light with research and development of patent technology, displaying situ image on the surface of the skin in order to help medical staff to check vascular's ordientation and distribution.
Product function:
It assists medical staff to locate and find patient's vascular quickly and accurately during venous transfusion. It can increase the success rate of venipuncture, relieve nurse's work pressure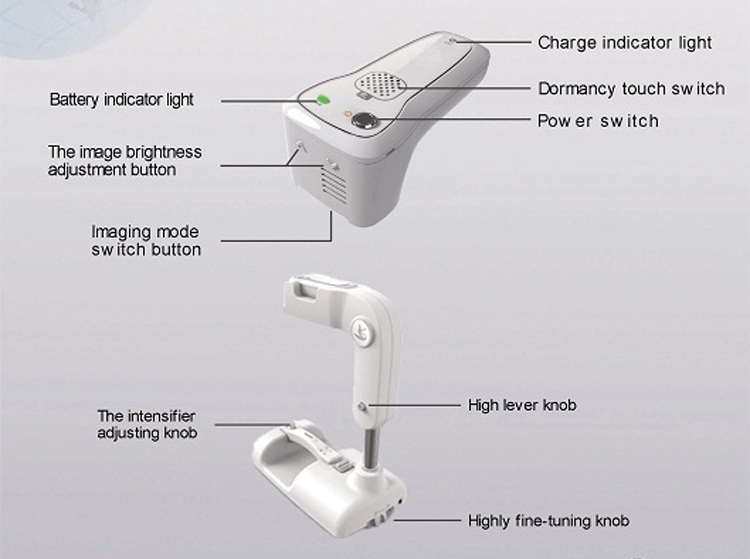 For a variety of patients:
It has a significant help in patients with vascular positioning difficult, such as child, obesity, swollen tissue, hairy skin, dark skin, hypovolemia etc.
Product features:
Two kinds of imaging mode, blue & white, red & green, one-click switching freely;
It is convenient for users to check image according to patient's with different skin color.

Image performance optimization, adjusting brightness, high acceuture:
Advanced technology meets users for different requirements of image brightness under different environment; the image of various vascular positioning difficult patients can be displayed clearly and accurately.

Medical cold light, safe for your eyes
It applies medical cold light, effectively prevent users with eye fatigue
Touch dormancy, more comfortable operation
Touch button is more convenient for the user during infusion, light can be opened or closed at any time according to requirements: save electricity and prolong the life time of the one time charge.
Lighter, smaller volume, more convenient for carry and put
Whole machine only 5kg. dismountable vein finder, suitable for more places.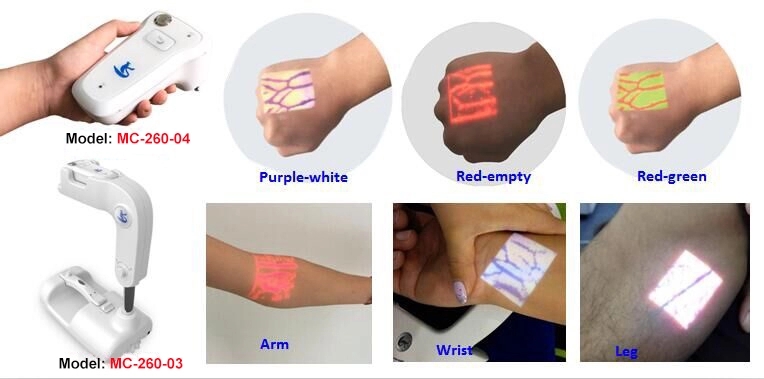 Other models of infrared vein finder