LED PDT Light Therapy Machine Photodynamic Therapy Equipment 
Model:MCR-UV07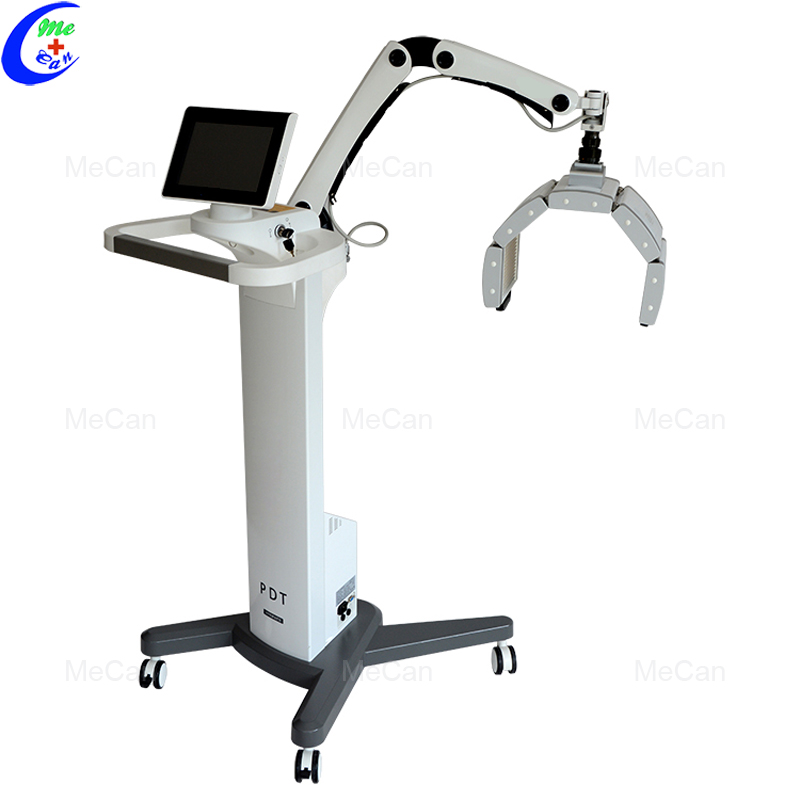 Brief Inteoduction:
Our LED Photodynamic Therapy device uses gene biological wave as light source, with a special light signal transmission technology, but not heat effect. During the treatment, photosensitive collagen could be used, and it could lead into hypoderma fast and efficiently, absorbed by cell, generate the most efficient photochemical reaction--enzymatic reaction, which can improve cell viability, promote metabolism, make skin secrete collagen and fibrous tissue; meanwhile, it increases white blood cell's phagocytosis, and then comes to the effect of repair, rejuvenation, skin whitening, acne treatment.
Application:
1.All the skin diseases caused by sunlight damage and aging include facial blemishes, dermal spots, freckles, sun spots, pigmentation and so on.
2. Acne, acne marks and folliculitis.
3.Red streaks, acne rosacea, stolid.
4.Wrinkles, fine lines and skin relaxation.
Features:
1.With 1820 pcs high power LEDs which is arranged in a matrix structure.
2.variety of light source combination(6 kinds) to meet different needs of treatment, widely used in skin beauty and cure
3.cantilever design, flexible operation, easy use, the upper lifting arm can be lifted and lowered vertically, and can be fixed in any angle
4. 8" LCD touching screen, rotated by 360°,easy operation and convenient for home use.5 kinds of default therapeutic schedule for daily use
5. Warmly voice to remind patient, and make the treatment comfortable and relax.
6. Light intensity can be adjusted according to the requirement of treatment
7.Dual protection by starting key and power-on password. No need to worry about the mis-use by other unrelatedpersonnel
8. No invasive treatment, no damage to skin cells, no side effects
No need to special care after treatment, can make up as usual