Medical CPR Comprehensive Emergency Skills Training Manikin Price
Model:

MC-ST001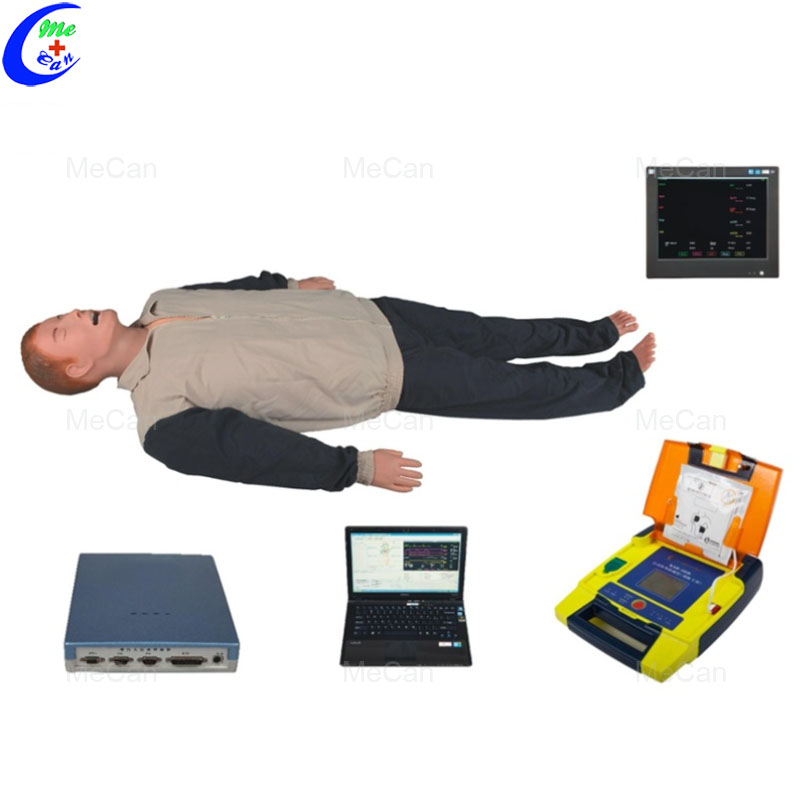 1. MC-ST001 is the world leading man-machine interaction ACLS training simulation system, cansimulate real emergency scenes and all the related signs of emergency patient, such as: pupil states, artery pulse, heart rhythm, heart and lung auscultation sound,etc.
2. All the clinical emergency measures such as defibrillation, pacing, CPR, drug therapy, etc, and the real clinical emergencyinstrument can be acted on the system.

3. The manikin would show different vital signs change according to different rescue measures.
4. Open case editing function allows lecturer edit required emergency cases according to clinical practice and teaching requirementfor students' training use. Interactive internet features can implement whole students teaching; lecturer can acquire students'operation data easily and timely give correction and guidance.



Serviceable subjective:
Respiratory department, Cardiology department, Neurology department, Genitourinary Surgery, Surgery, Pharmacology, Nursing, Anaesthesia medicine, Emergency medicine, Critical care medicine, Military/Field medicine;




Serviceable group:


Post-graduate, interns, doctors, anaesthesia doctor, emergency center doctors, field ambulance staff, advanced study
doctors,nurse;



Serviceable range:


Clinical teaching, physician, various assessment and emergency knowledge popularity;
Implement standard: AHA (American Heart Association) 2010 guideline for CPR and ECC.


Features:


This sign indicates that the functions can be run only when the manikin is used with the optional accessories;

Head and neck:


1.Vital signs simulation: pupil observation, LCD pupil display with CSTN pseudo-color, 65K color, RGB; diameter range:
1-9mm;simulate different pupil states: normal, mydriasis and miosis. Etc; spontaneous carotid artery pulse, vivid reproduction of
patient moaning, coughing and vomiting sound;
2.Respiration mode: normal breath, sighing breath, Cheyne-stokes breath, Kussmaul-kien respiration and Biot's respiration;
3.Airway management: standard oral and nasal intubation, tracheotomy; open airway by head tilt and jaw thrust; audible
warningfeedback if there is pressure on the teeth; detect intubation position via auscultation;



Chest and abdomen:


1.CPR Operation Training: multiple breathing ways by mouth to mouth, mouth to nose and simple respirator to mouth;
electronicallymonitor airway open, respiratory times, frequency and volume, and compression times, frequency, position and depth;
automaticallyjudge the ratio of respiration and chest compression.; showing data in real time with English voice prompts during the
entireprocess; after successful rescue, pupil state change to normal and restore spontaneous carotid artery pulse;

2. Real defibrillation and pacing: can be used with different kinds of defibrillating pacer to achieve real defibrillation and
pacing;

3. Real AED: can be used with different types of AED to achieve AED operation;

4. Simulative AED: multimedia animation displays AED operation process; be used with KAR/AED98F automatic external
defibrillationmachine to achieve AED training; English voice prompts during the entire process; providing electrode button;
automatic heartrhythm detection and analyze if the defibrillation is needed;

5. Real ECG monitoring: supporting different manufacturers and types of ECG monitor, which can achieve real ECG monitoring;

6. Simulative ECG monitoring: monitor blood oxygen with finger-piece blood detecting head; simulative ECG monitoring can be achieved
while using with KAR/AEDJ116 simulative multi-parameter ECG monitor; available of thousands of ECG; the LCD screen of simulative
multi-parameter monitor (only for training use) displays 2-lead ECG, saturation of blood oxygen, breath, CO2,
BP (arterial BP, central venous pressure, pulmonary arterial pressure, non-invasive BP), cardiac output etc;

7. Auscultation: provides dozens of sounds, including normal heart sound, abnormal heart sound, normal breath sound, abnormal breath
sound, normal bowel sound, abnormal bowel sound;



Limbs:


BP measurement, venipuncture and vastus lateralis intramuscular injection; highly realistic arm vein; a discernable "pop" can befelt when
entering the veins and blood flash back indicating proper insertion; skin and blood vessel is replaceable;



Software:


1.Simulative injection pump/infusion pump usage: multimedia animation shows the operation procedures of injection pump andinfusion
pump; drugs can be selected while operation;
2.Training and examination supporting ECG, emergency scenes, cases, CPR training and examination;
3.Emergency scenes script training/assessment: dozens of emergency scenes are available, covering VF, Pulseless VT,
Pulseless electrocardio activity, ventricular asystole, acute coronary syndrome, Bradycardia, unstable tachycardia, stable
tachycardia, acute stroke and other cardiac emergency cases; these will help physicians practice emergency operation procedures of
differentcardiac diseases;
4. Provide multiple drug treatment and typical auxiliary examination, chest x-ray, ultrasound ECG and 12-lead ECG, etc; drugs can
be added by user-self;
5.Script/cases editing: provide multiple common cases; the animation vividly reproduces the real emergency scenes; emergency
casescan be edited by user-self; pathogenetic condition changes and students operation process will be recorded in the software;
6.Operate PETCO2: confirm tracheal intubation position and monitor the validity of resuscitation operation.
7.LAN teaching: teaching for all students, self-study, practice and assessment, teachers computer can monitor all the
studentscomputer
8.Available for standalone version and online interactive version. Standalone version can be upgraded to online interactive
version



Components:


Hardware:
(1).ACLS Full-body manikin
(2).KAR/S7 BP measurement trainer
(3).ACLS functional connector
(4).Laryngoscope
(5).Tracheal canola
(6).Transfusion set
(7).BVM
(8).Auscultator



Software:


*LAN application software for teacher V2.0
*LAN application software for students V2.0
*ACLS script editor V2.0



Optional accessories:


1.Real Cardiac Defibrillating Pacer
2.KAR/J980 Simulative Cardiac Defibrillating Pacer
3.Real AED
4.KAR/AED98F Automatic External Defibrillation Simulator
5.Real ECG Monitor
6.KAR/J116 Simulative Multi-parameter ECG Monitor
7.Video monitoring equipment
8.Computer
9.Computer control console
10.Stainless steel control
11.Rescue operation console
Specification
| | |
| --- | --- |
| Subject | Medical Science |
| Certificate | CE |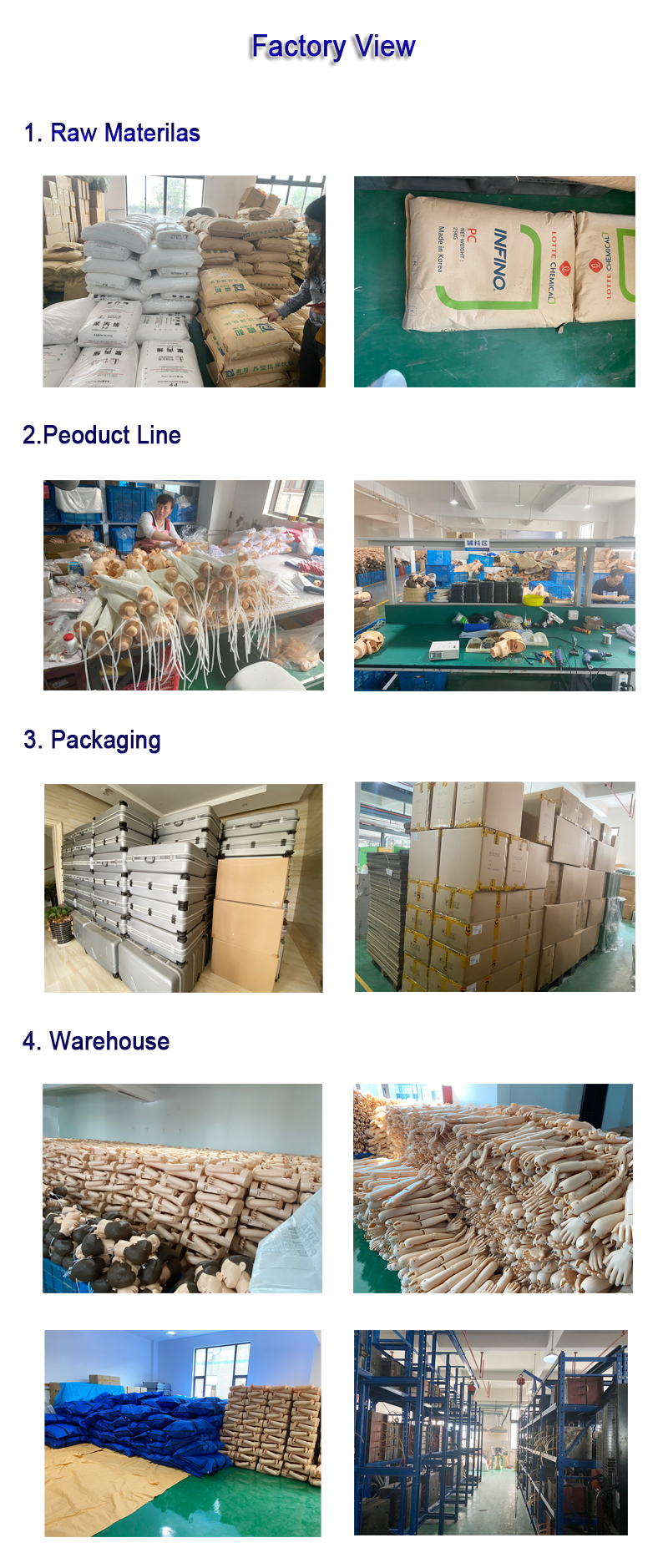 FAQ
1.What is your after-sales service?
We provide technical support through operating manual and video; Once you have questions, you can get our engineer's prompt response by email,phone call,
or training in factory. If it's hardware problem, within the warranty period, we will send you spare parts for free, or you send it back then we repair for you freely.
2.What is your payment term?
Our payment term is Telegraphic Transfer in advance,Western union, MoneyGram,Paypal, Trade Assurance,ect.
3.What is your lead time of the products?
40% of our products is in stock,50% of the products need 3-10 days to produce,10%of the products need 15-30 days to produce.
Advantages
1.OEM/ODM, customized according to your requirements.
2.Every equipments from MeCan gets passed strict quality inspection,and final passed yield is 100%.
3.More than 20000 customers choose MeCan.
4.MeCan offer professional service,our team is well-tained
About MeCan Medical
Guangzhou MeCan Medical Limited is a professional medical and laboratory equipment manufacturer and supplier.
For more than ten years, we engage in supplying competitive price and quality products to many hospitals and clinics,
research institutions and universities. We satisfy our customers by offering comprehensive support,
purchase convenience and in time after sale service. Our main products include Ultrasound Machine,
Hearing Aid, CPR Manikins,
X-ray Machine
and Accessories, Fiber and Video Endoscopy, ECG&EEG Machines,
Anesthesia Machine
s, Ventilators, Hospital furniture, Electric Surgical Unit, Operating Table, Surgical Lights,
Dental Chair
s and Equipment, Ophthalmology and ENT Equipment, First Aid Equipment, Mortuary Refrigeration Units,
Medical Veterinary Equipment.
Company Advantages
· MeCan anestesia equipment offers various design styles to global customers.
· This product has anti-wrinkle properties. Its fibers are treated with a resin finishing agent to enhance their ability to withstand multiple washes without wrinkles.
· Most people can benefit from this product. It is essential and vital for electricity, food, or shelter in our daily life.
Company Features
· Guangzhou MeCan Medical Limited is now the world's leading manufacturer of ophthalmic instruments singapore.
· MeCan actively introduces high-end talents.
· We work hard to protect and preserve environmental integrity. We incorporate many sustainability plans into each of our production processes, such as reducing waste discharge, save water and electricity, and make full use of resources.
Application of the Product
The Medical CPR produced by our company is widely recognized by customers and widely used in field.
Before developing a solution, we will fully understand the market situation and customer's needs. In this way, we can provide effective solutions for our customers.