Established in the year 2011, at Pune, (Maharashtra, India), we Pioneer Surgicals are a coveted organization that in engaged in manufacturing, exporting, wholesaling and supplying of an unbeatable range of Patient Bed, Hospital Equipment, Commode Chair, Exercising Gym Equipment, Wheelchair, Medical Equipment and Oxygen Cylinder.Our offered range comprises Semi Fowler Bed, Air Bed Bubble Type, Electric ICU Bed, Air Bed Interchangeable Tube, Hospital Water Bed, Fowler Bed, and Walker with Wheel, Adults Diaper, Walking Stick & Crutch, Adjustable Height Commode Chair, Wall Mounted Folding Commode, Commode Riser and much more.The entire range of product is manufactured using a quality-approved raw material, which is highly demanded in the market by our esteemed clients.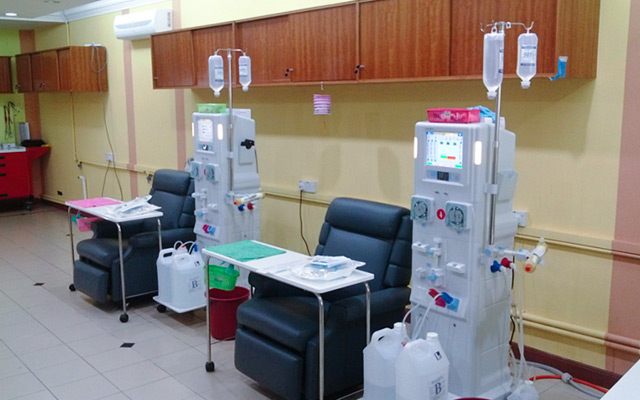 All our products are available in varied sizes, designs, and technical specifications. Our diligent manufacturers make use of the latest engraving machines and technologies in order to provide defect-free products to the clients. All our products are widely applauded by the clients for their longer service life, sturdy construction, portability and shock-proof nature.
Our entire infrastructure is well segregated into various departments such as production department, quality testing department, administrative department and much more, in order to carry our business procedure in a systematic and smooth manner. We have come up with an advanced infrastructure, which aids us in handling the business related activities. The premise is installed with all the essential amenities that are required in offering an unparalleled range of products.
Our personnel ensures to categorize the premises in different sections such as manufacturing, quality checking, or & D personnel and administration. Professionals hired by us ensure to maintain a healthy relationship with clients, so as to meet their diverse requirements. Along with this, our personnel ensures to keep up a good working atmosphere in the premises, by working in proximity to each other.
Owing to the transparent business dealings, sound financial stature and customer centric policies, we are able to acquire vast client base across the Indian Subcontinent.Our company possesses a team of deft and qualified professionals who sternly examine the quality of these machines in our quality testing unit to make certain that these products are safe. Due to their rich experience in this domain, our experts are capable of formulating hygienic and highly effective Surgical Products.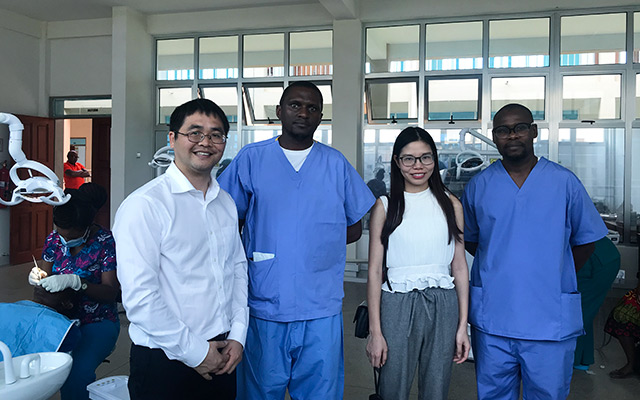 Their dedication and sincere approach make possible for us to provide cost-effective and more reliable products according to the requirements of our valued clients. The offered types of equipment are formulated under the supervision of professionals keeping in mind the set industrial standards, utilizing optimum quality ingredients. Longer service life, sturdy construction, portability, and shock proof nature are some attributes that render our offered range much sought-after in the market.
Pioneer Surgicals, is spread over a sprawling campus area. We are well equipped with state-of-the-art infrastructure and possessed with fabrication facilities and advanced machinery. We have also an established in-house unit for designing of our products.
The efficient machines that we use in the manufacturing process are robustly designed and do not leave any loophole while designing our products. Our distinct feature is our ability to avail bulk orders within scheduled periods of time.Our infrastructure is segregated into different departments who produce different product as given below:1.
Blood Pressure Monitors2. Nebulizers Manufacturer3. Adult Diapers Distributor4.
Wheel Chair on Hire Service5. Hospital Bed on Hire Service6. Commode Chairs Trader7.
Walker and Walking Sticks8. Aluminum oxygen Cylinders Supplier9. Folding Wheelchair PS903B Trader10.
Oxygen Concentrator 525KSWith the help and support of a team that is well-versed in the field of science, we have become one of the leading manufacturers of Patient Bed, Hospital Equipment, Commode Chair, Exercising Gym Equipment, Wheelchair, Medical Equipment and Oxygen Cylinder. All the members of the team are proficient in their respective fields. They work together to come up with equipment that is based on precision technology for better functioning and recording of results.
Our team is extremely dedicated towards the organization. We conduct regular training sessions for our employees and workers to make them aware of the quality parameters. They are trained to work effectively in an environment that is conducive for growth.
Capitalizing on the fact that quality is the most important asset, we confirm that the range designed by us complies with the set industry norms and standards. Our aim to manufacture optimum quality Patient Bed, Hospital Equipment, Commode Chair, Exercising Gym Equipment, Wheelchair, Medical Equipment and Oxygen Cylinder, etc, at the most reasonable prices, thereby accomplish business orders with utmost perfection. In order to confirm the optimum quality of our tracks, we have recruited a pool of quality inspectors, which checks our product line at all phases.
Our quality inspectors undertake different checks on the floors, so as to ensure the genuineness of the same, before designing it for the patrons.We have managed to garner a spread out client base by manufacturing, exporting, wholesaling and supplying a superior quality range of Patient Bed, Hospital Equipment, Commode Chair, Exercising Gym Equipment, Wheelchair, Medical Equipment and Oxygen Cylinder. These are manufactured by our designers in varied standard & customized specifications to suit clients; application specific requirements.
Owing to our quality centric & client oriented approach, timely delivery, and competitive pricing policy; we have been able to establish strong and amicable business relations with clients. Moreover, our ethical business practices also enable us to attain maximum client satisfaction. Also, we offer complete maintenance, operational training, troubleshooting for hassle free operation and installation support to assist our clients with the functionality of the products offered.
Contact Us:Visit: S. 16/3B, Poonam Chambers, Opposite ICICI Bank, Behind Ranka Jewellers, Karve Road, Erandwane, Pune 411004Mail: Phone: 9890650505 RELATED QUESTION What are the key performance indicators for a surgical instrument sales company? Would depend on the company selling, but most likely a company selling such equipment would need to track: Number of units sold Revenue generated per month or quarter MRR (monthly recurring revenues) Tracking follow-up dates for re-stocks Product rotation tracking (if items have an expiry date) Quality assurance (both stock and transport) Invoicing & payment tracking And of course, all of the relevant data of their clients.
Perhaps worth contacting a hospital administrator and see if they can help you directly. Or indeed, another medical equipment supply company. We have several medical equipment suppliers using our software and each have different metrics and KPIs.
Hope this helps!