"1. What are the advantages of a light compound microscope over an electronic microscope?
A light compound microscope is not capable of the very high resolution and magnification of an electron microscope. A practical resolution limit is about 0.2 micrometers and a practical maximum magnification of about 1000x. However this covers an awful lot of samples, and there are some definite advantages. It is easier to use than an electron microscope, and certainly cheaper.The images you get are in colour, since you are normally using white light as the illumination source, whereas electron microscopes do not produce images in colour (#1). If you are using a chemical stain to enhance some feature, then you can see the colour of the stain. If you are using a fluorescence microscope then you see the fluorescence in colour.Samples are just placed on the stage in ambient air, so you can view samples either dry or wet, or suspended in a liquid. In a compound microscope, samples are usually mounted on a glass slide and may be under a glass coverslip. You can view some specimens live. If specimens are too thick for the light to penetrate, they may need to be sectioned into thin slices (typically in the range 1 - 10 micrometers), which can then be viewed. In some cases this can be done with a razor blade, or a microtome if you need thinner sections. For a transmission electron microscope, specimens often need to be prepared as very thin slices (typically less than 0. 1 micrometer thick), and this can be a much more complicated procedure than for a light microscope, especially for materials and geological samples.In electron microscopes, the samples are placed in a vacuum and are bombarded with a beam of electrons. Therefore, in general, the preparation methods for the specimens that you want to image are more exacting than for light microscopes. However light microscopes are normally very useful for initial examination of specimens before they are prepared for the electron microscope, and even during the preparation procedure.(#1 Some electron microscope images you see on the Web look great in colour but they have been colorised to enhance them - the original images would have been in monochrome.)What are the advantages of a light compound microscope over an electronic microscope?.
------
2. What are some of the interesting facts about microscope?
Interesting Microscope Facts:Before the invention of microscopes people believed that illnesses were the result of poisonous gases or evil spirits. Once the microscope was created and people could see viruses and bacteria, these beliefs began to change.The very first microscopes were used to study insects, and they were nicknamed 'flea glasses'. Many believe that Zacharias and Han Jansen created the first compound microscope in the 1590s, but others believe it was Cornelis Drebbel in the 1620s.In 1625 the name 'microscope' was chosen by Giovanni Faber to reference the compound microscope created by Galileo Galilei's.A compound microscope has at least two lenses, including one at the eye called the eye piece, and one at the end closest to the sample called the objective. In 1665 a man named Robert Hooke published a book that included images (hand-drawn) of samples seen under the microscope's lens. His book was titled Micrographia.A microscope works because it is able to distinguish close structures as separate structures.Robert Hooke is credited with the discovery of cells, after studying a cork under the microscope. Taste buds and red blood cells were identified by Marcello Marpighi. He is known as the father of microscopic anatomy.Antony van Leeuwenhoek invented a single lens microscope in the 1660s that could magnify a sample 200 times. Antony van Leeuwenhoek is credited with discovering cells in plant tissue, and in animal and human blood and tissue.Robert Koch, a German physician and microbiologist, is credited with discovering cholera bacilli and tuberculosis.Compound microscopes today are so advanced that they can magnify a sample as many as 1000 times. When a sample under the microscope is photographed (the magnified image) it is called a micrograph.An electron microscope uses electrons instead of light to create the magnified image. The first electron microscope was the transmission electronic microscope, invented in 1931 by Ernst Ruska. The scanning electron microscope was invented in 1935 by Max Knoll.The scanning probe microscope was created in the 1980s, by Gerd Binnig and Heinrich Rohrer.The atomic force microscope was created in 1986 by Gerd Bennig. A 500 nanometer long object was the smallest sample seen through a light microscope.When preparing a sample to view under a microscope, sometimes it is stained to make it more visible.What are some of the interesting facts about microscope?.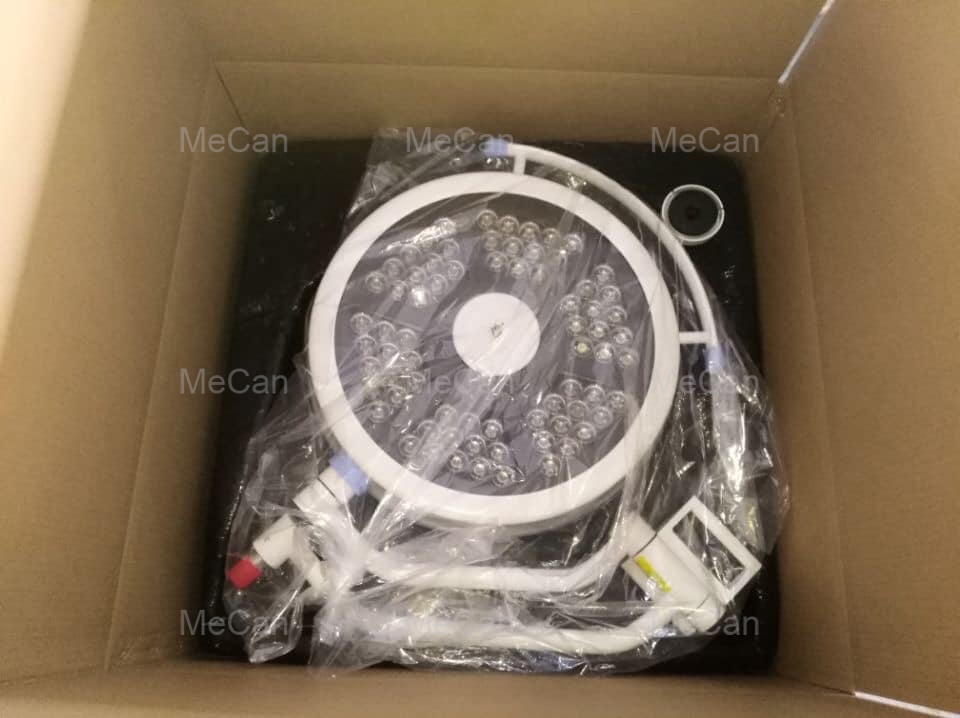 ------
3. What happens to chromosomes during anaphase 1 and anaphase 2?
What generally happens during anaphase?Chromosomes line up on the spindles between centrosomes during metaphase (the preceding stage to anaphase) at the equatorial plate (the centre line of the cell).nAfter this occurs then the chromosomes pull apart towards respective ends (towards the centrosomes) of the cell during each stage of anaphase. The difference between the two stages of anaphase lies in what is being pulled apart. Why are different chromosomes being pulled apart in different stages?To understand this, we first need to clear up some chromosomal terminology. The entire unit below is known as a tetrad (of four chromosomes). Before a tetrad is formed you have one blue and one red chromosome, each of which comes from a different parent. These are known as homologous chromosomes. Next these chromosomes each make a duplicate, identical chromosome, forming sister chromatid pairs. **NOTE: Don't get confused between the terminology of chromosome and chromatid. Chromatid is normally referred to before the genetic material has compressed into visible chromosomes, but this is generally a grey area and most of the time the terms of interchangeable. nThese chromosomes contain the same genes at the same loci (locations), but with potentially different alleles (variations of genes, for example dominant or recessive) depending on the paternal and maternal inheritance. These chromosomes are each duplicated and form two pairs of sisters chromatids. These two pairs then "glue" together and form the previously discussed tetrad unit, through a link between the two sister chromatid pairs known as the chiasmata. So which chromosome pairs get pulled apart in what phases?During anaphase 1 homologous pairs split apart, whereas during anaphase 2 identical sister chromatid pairs split apart. Essentially you are splitting up maternal and paternal chromosomes during anaphase 1, and identical chromosomes during anaphase 2. **NOTE: Be weary of the way in which some textbooks/articles/professors choose to term a chromosome. I was initially taught that a chromosome is a chromatid once it condenses into visibility under a light microscope during prophase. However, as some of my subsequent teachers and some newer textbooks have decided, the term can be used for both a single chromatid that has condensed and a pair of identical sister chromatids - go figure. What happens to chromosomes during anaphase 1 and anaphase 2?What happens to chromosomes during anaphase 1 and anaphase 2 ?
------
4. What are good microscope brands?
Are you planning to purchase a microscope from a good brand? Well, high end microscope brands are quite expensive. But as per your question, it seems that budget is not a constraint. So heres a list of top brands that will help you make a better decision:-1. Nikon-Founded in 1917, Nikon is one of the best and biggest microscope manufacturers in the world. One of the biggest strengths of the company lies in its technological innovation and creativity. This has allowed Nikon to continue changing with time, thereby producing products that meet the needs of the consumer. Some of the best Nikon microscopes are The Eclipse 80i and 90i Models (compound microscopes), SMZ1500 (Stereo microscope), and SMZ445 / 460 (Stereo microscope).Here are the major highlights: High durability of its mechanical components High precision Enhanced functionalities/capabilities to accommodate various research fields Impressive contrast levels, resolution and increased field of view A wide range of accessories2. Lecia-Founded in the 19th century (1869) Leica has grown to become a leader in global design and production of the state of the art optical systems. One of the biggest strengths of Leica is that it is well known for quality.Some of the innovative products to be produced recently include: Leica EZ4 W (a stereo educational microscope) - This particular microscope allows users to transfer HB images directly to their mobile devices. The Leica MZ16 - Despite being a stereo microscope, this model comes with the apochromatic objective lens and provides a magnification range that extends further in to the capacity of a compound light microscope with ample working distances. Here are the major highlights: Top-level operational convenience and error-free analysis of image material Adaptability (depending on the needs of the user) All its product series are ergonomic3. Zeiss-Apart from being the oldest microscope manufacturer, Zeiss is also the largest producer of optical equipment in the world. Since its foundation, Zeiss has played an important role in the industry is at the forefront of both design and manufacturing. Some of the strengths of Zeiss microscopes include: Exceptional flexibility They are highly configurable Such microscopes as the Axio Scope. A1 allow for a broad range of applicationsYou can check this article to know a complete list of top Microscope available in the market offered by different leading brands
------
5. What is the structure of flagella?
Bacterial Flagella: structure, types and functionFlagellum (singular) is hair like helical structure emerges from cell wall and cell membraneIt is responsible for motility of the bacteriaSize: thin 15-20nm in diameter.Single flagella can be seen with light microscope only after staining with special stain which increase the diameter of flagella.Structure of flagella:Flagella is not straight but is helical. It is composed of flagellin protein (globular protein) and known as H antigen.Flagella has three parts. Basal body, Hook and filamentBasal body:it is composed of central rod inserted into series of rings which is attached to cytoplasmic memvbrane and cell wall.L-ring: it is the outer ring present only in Gram -ve bacteria, it anchored in lipopolysaccharide layerP-ring: it is second ring anchored in peptidoglycan layer of cell wall. M-S ring: anchored in cytoplasmic membraneC ring: anchored in cytoplasmHook:it is the wider region at the base of filamentit connects filament to the motor protein in the baselength of hook is longer in gram ve bacteria than gram -ve bacteriaFilament:it is thin hair like structure arises from hook.Types of flagellaOn the basis of arrangement1. Monotrichous:presence of single flagella in one end of cell. examples; Vibrio cholera, Pseudomonas aerogenosa2. Lophotrichous:presence of bundle of flagella in one end of cell.example: Pseudomanas fluroscence3. Amphitrichous:presence of single or cluster of flagella at both end of cell. example; Aquaspirillium4. Peritrichous:presence of flagella all over the cell surface.example; E.coli, Salmonella, Klebsiella5. Atrichous:absent of flagella.example; ShigellaFunction:Flagellar motility:At the base surrounding the inner ring (M-S and C ring) there is a series of protein called Mot protein.A final set of protein called Fli protein function as motor switch. The flagella motor rotates the filament as a turbine causing movement of the cell in the medium.The movement of flagella results from rotation of basal body which is similar to the movement of the shaft of an electric motor.A turning motion is generated between S-ring and M ring. S-ring acts as starter while M ring acts as roter.The basal body as a whole give a universal joint to the cell and allows complete rotation of hook and filament.Flagella moves the cell by rotating the flagella about the basal body. Rotation of flagella is either clockwise or anticlockwise.What is the structure of flagella?"